Regular price
€139,00 EUR
Regular price
Sale price
€139,00 EUR
Unit price
per
Sale
Sold out
In stock - Ships within 1-3 business days
Idler set consisting of:
Sport or Elite Power Idler
Clamp on idler mount
Chainkeeper
Floating Chaintube
Weights: 150 g / 400 g
shares
View full details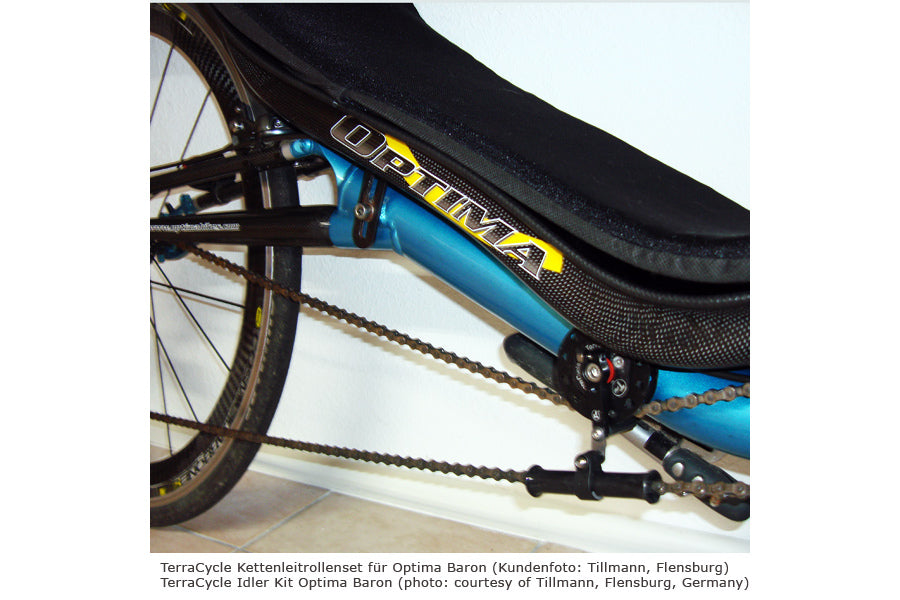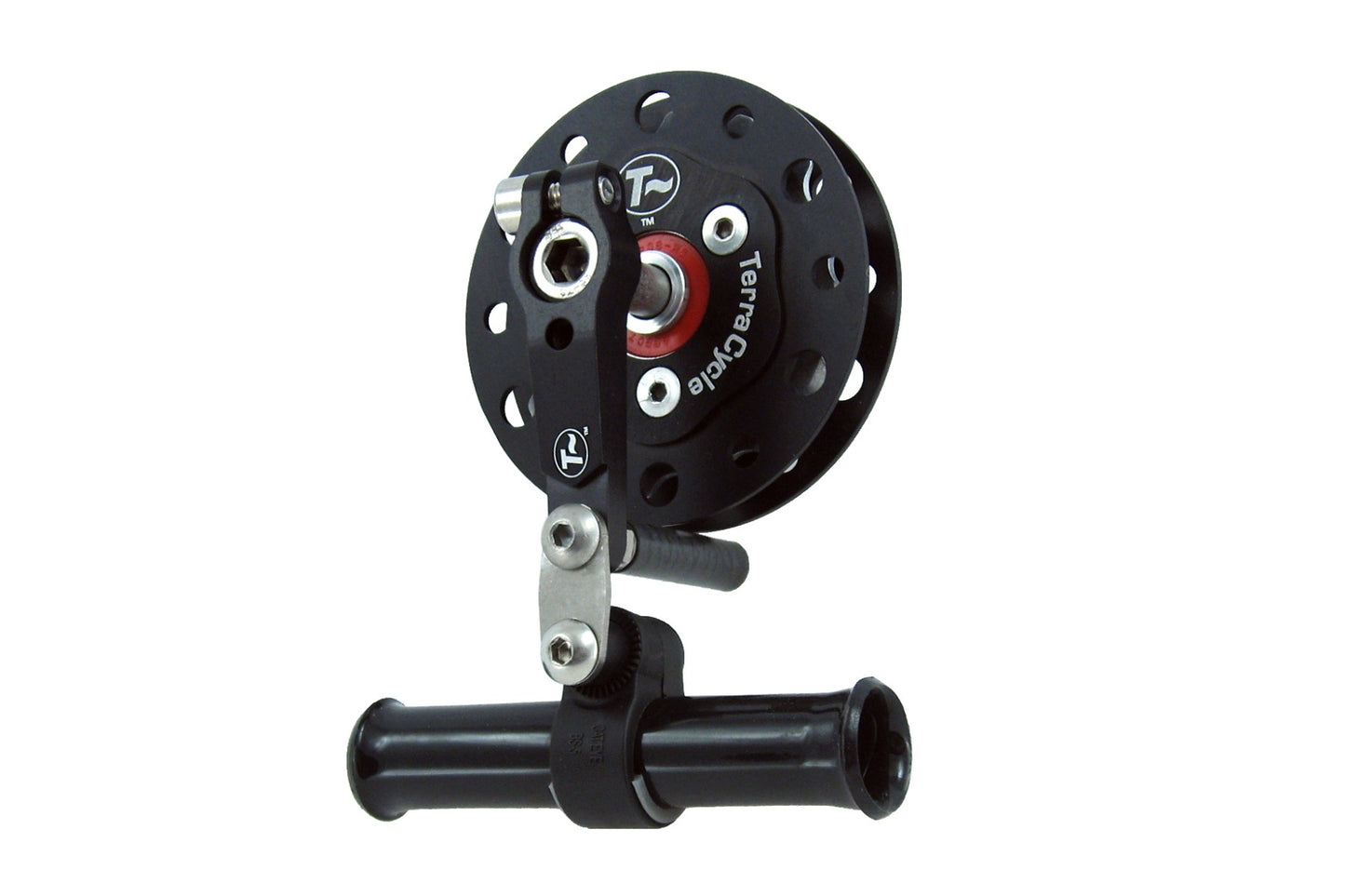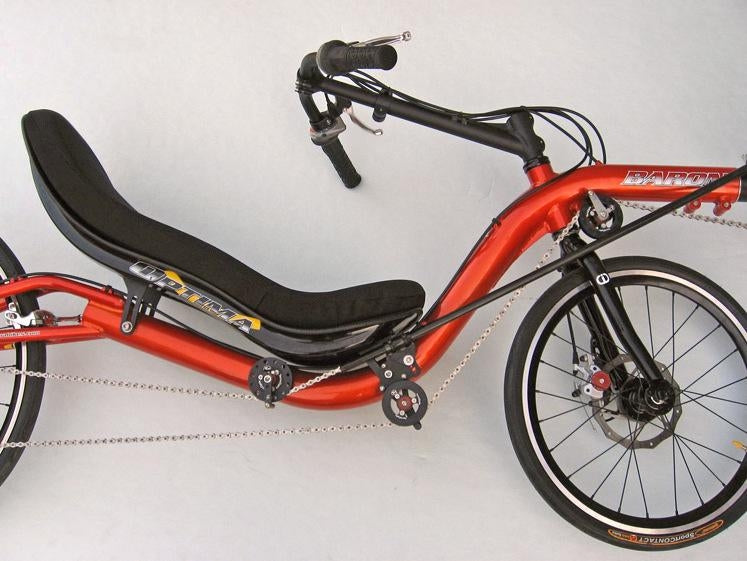 Description
Small set
Contents
1x drive idler with titanium cog and ceramic ball bearing
1x mounting arm
1x chain guide
1x Floating Chain Guide Tube
Description
The T-Cycle Optima Baron chain idler set replaces the regular chain idler under the seat with a high-quality, quiet, stable and durable T-Cycle chain idler. The clamping device for mount and the chain guide allow the chain idler and guide to adapt to the movements of the chain by pedaling and shifting. The set also includes a movable chain guide tube, which secures the course of the returning chain in a simple and efficient way.
Big set
Contents
1x drive idler with titanium cog and ceramic ball bearing
2x return idler with ceramic ball bearing
1x Special Mounting Bracket
Description
The Optima Baron has a special chain line that also requires a special chain idler system. That's why we have the Optima Baron chain idler set from T-Cycle. The base consists of two return idlers and one drive idler, all of which are freely rotating. This set includes just the right combination of chain idlers, chain guard tubes and mounting hardware to get the most efficiency out of your bike and keep the chain away from the tire and fork, allowing maximum steering radius to be used.
The heart of the set is a toothed drive idler, which allows more pedaling power to be transferred to the rear wheel. The drive chain is also routed through a long chain guard tube, which is mounted in a special, self-adjusting fixture. This specially made bracket allows the chain protection tube to adapt to the changing chain line caused by shifting operations. This special bracket, which replaces the original assembly in front of the seat, also mounts an axially floating return idler. The second return idler above the fork is mounted with another special bracket so that the larger diameter of the idler does not restrict steering.