Regular price
€799,00 EUR
Regular price
Sale price
€799,00 EUR
Unit price
per
Sale
Sold out
In stock - Ships within 1-3 business days
Adjustable to one of five low recline angles from 25° upwards
Lightweight handmade trike seat - anatomically shaped for comfort
Supports in fast driven corners and provides a firm brace to pedal against
Optional single piece pad provides support, comfort and
ventilation.
Available in two sizes: Medium (up to 182cm rider size) or Large (above 182cm rider size)
Comes with mounting hardware for either ICE VTX or ICE Sprint X
Weights: 1000 g / 1000 g / 1000 g / 1000 g
shares
View full details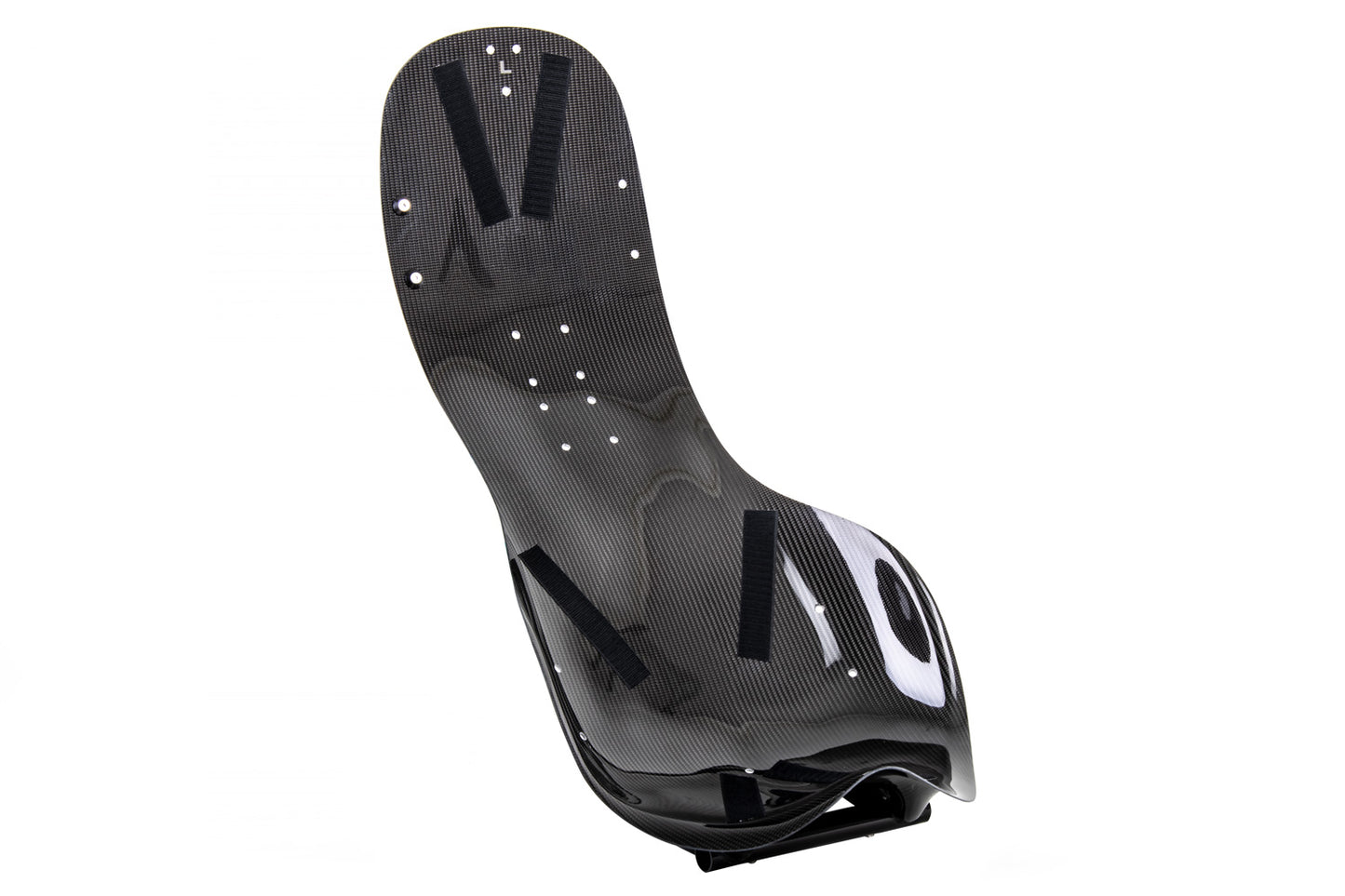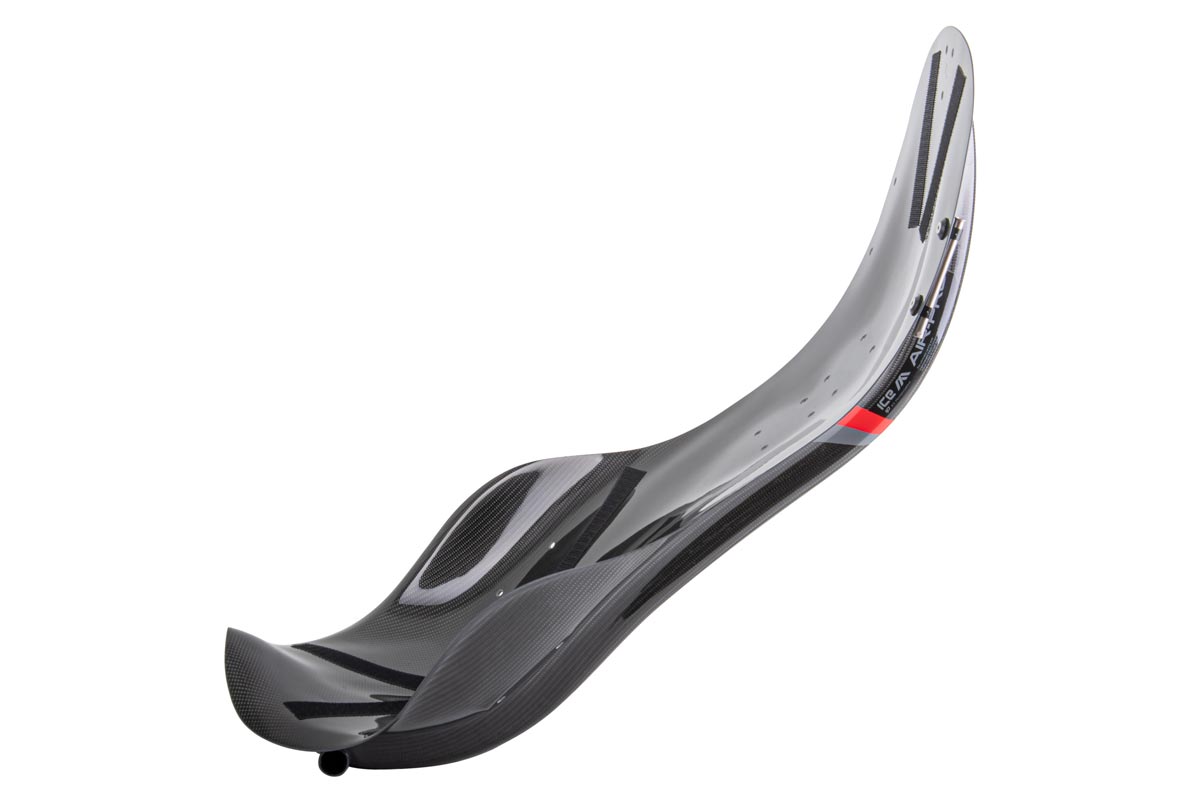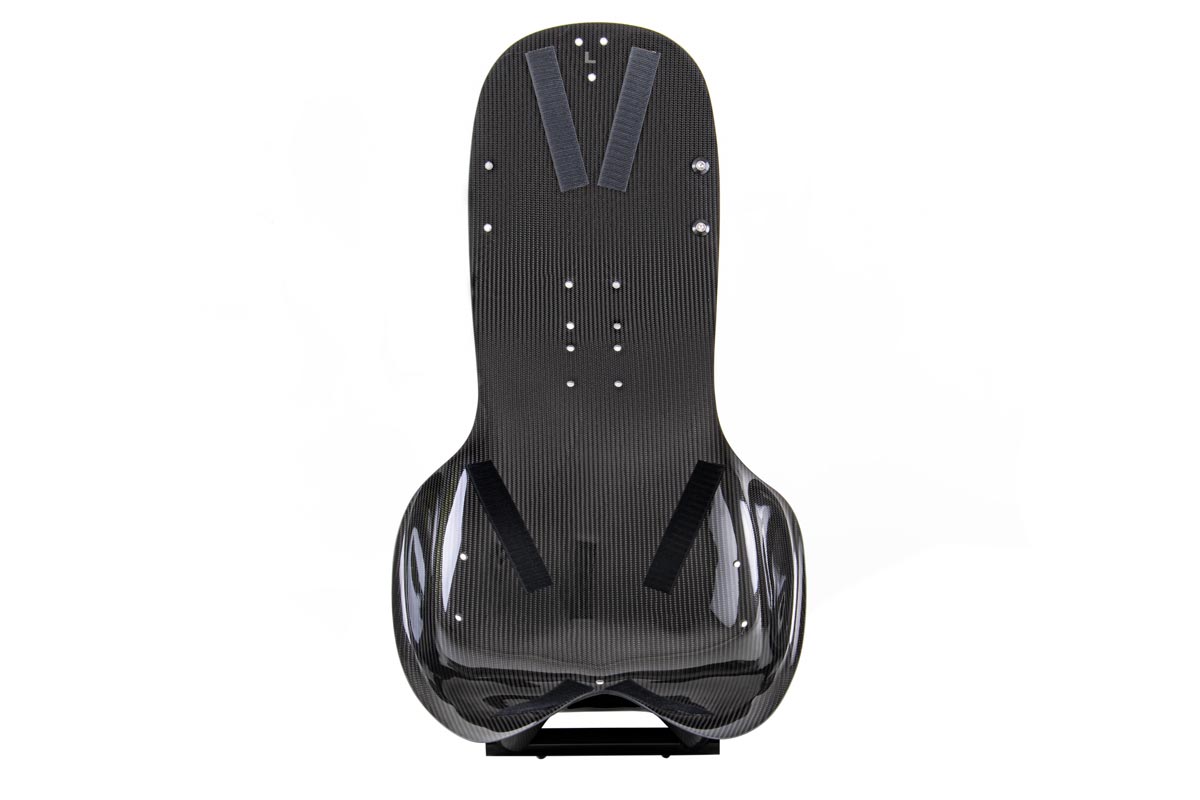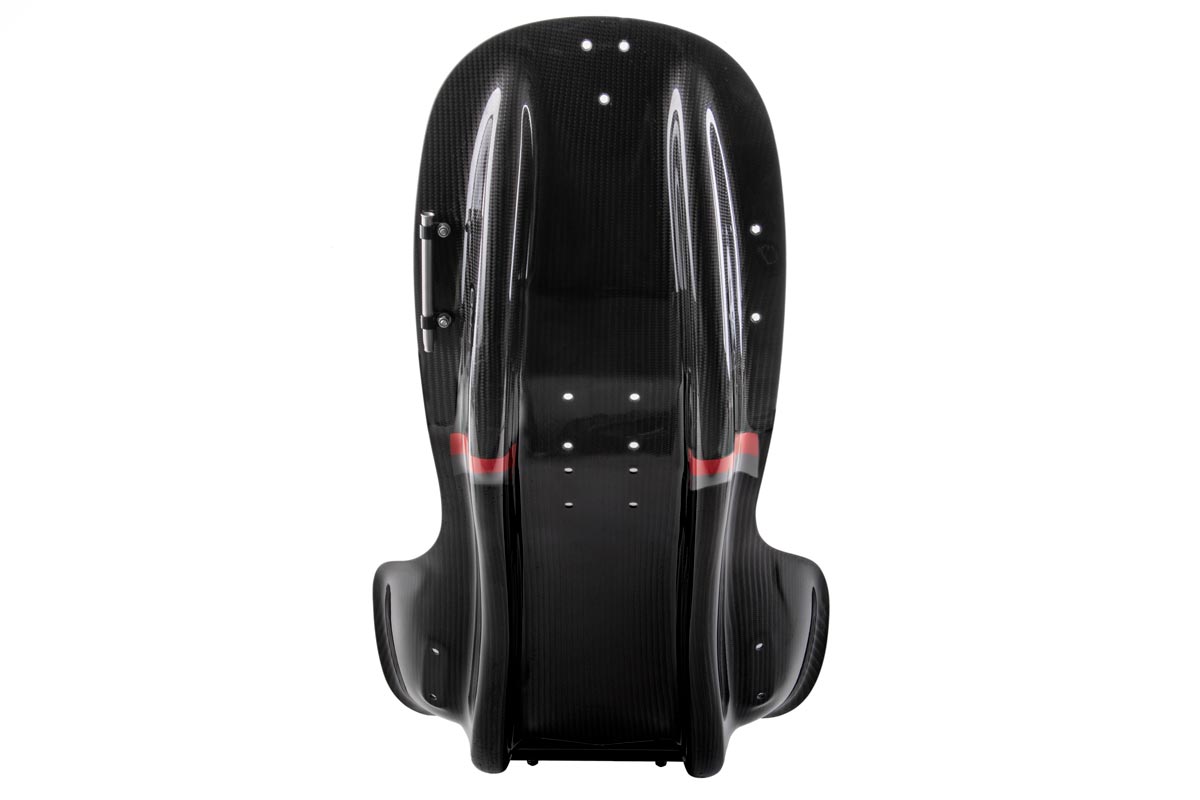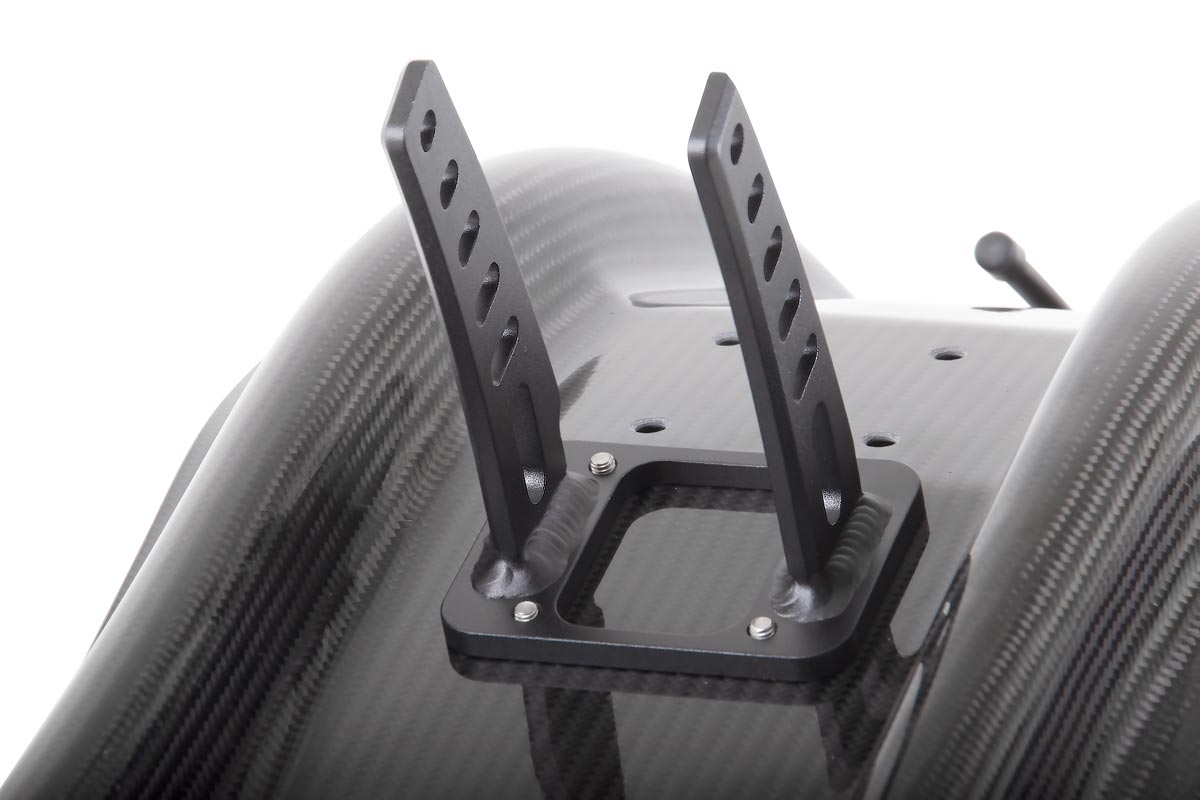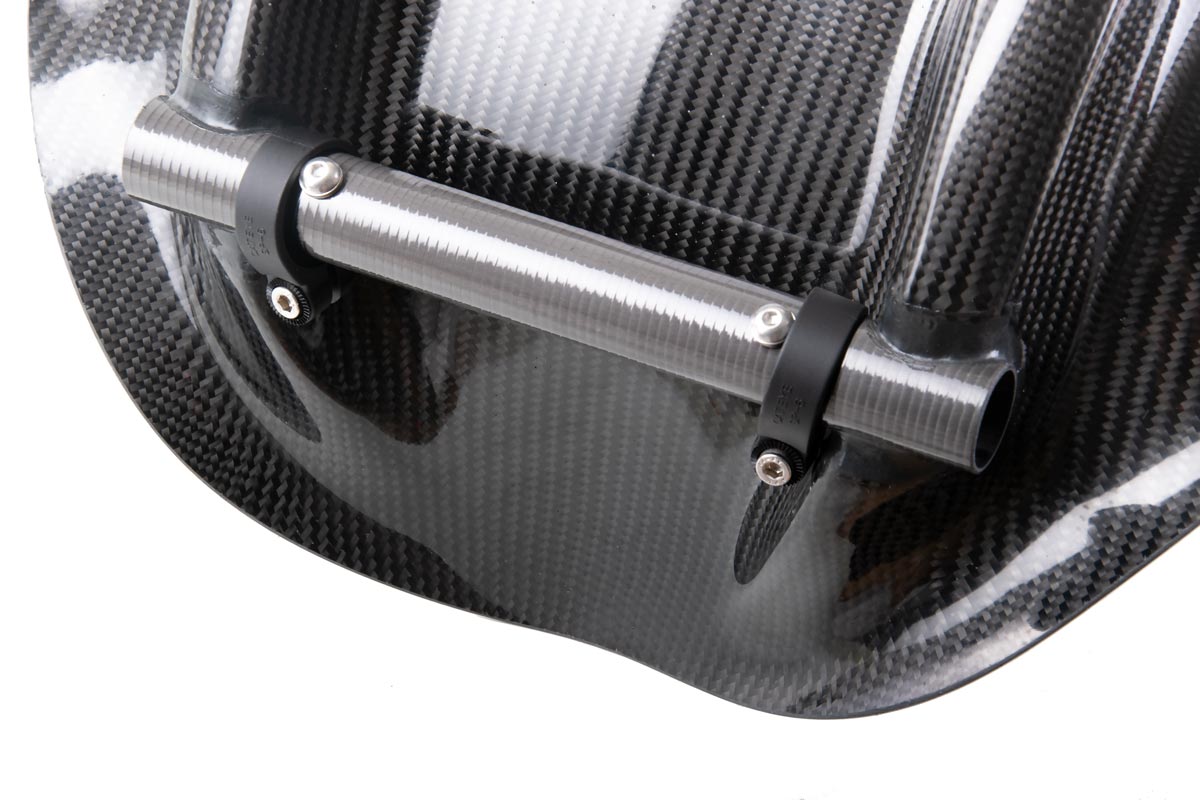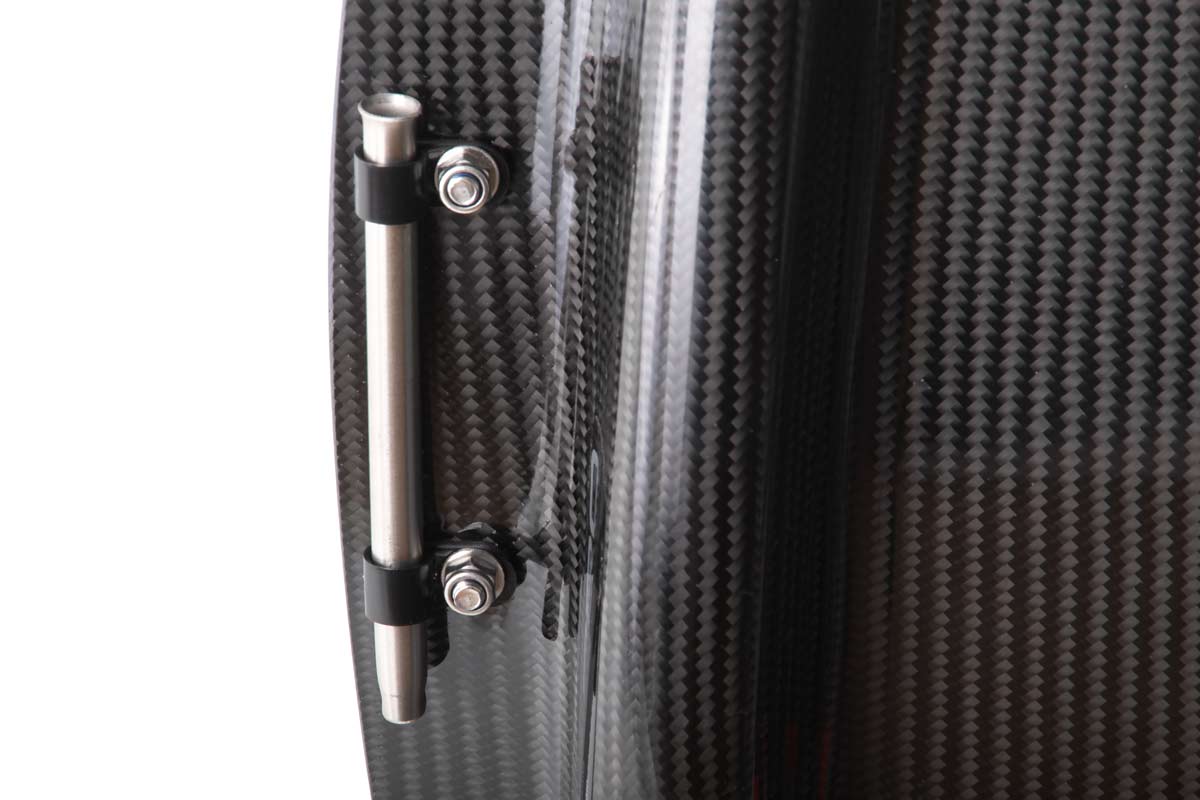 Description
The Air Pro Carbon hardshell seat is elaborately handcrafted from carbon (CFRP). With outstanding rigidity and a weight of only approx. 800 - 1100 g, the Air Pro hard shell seat is perfectly anatomically shaped for the best seating comfort. The Air Pro hardshell seat comes standard with the ICE VTX but its also a great option for anyone looking to turn their ICE Sprint X into a mean racing machine.
The three-dimensional shape with the elegantly integrated side wings in the lumbar area supports the active rider, especially in fast corners. The fiber structure of the seat shell is woven in such a way that the best possible power transmission to the pedals as well as the dampening of uneven floors is achieved, depending on the situation.
The Air Pro shell seat is optionally cushioned by a seat pad made of padding materials of different thicknesses. Corresponding to the different pressure zones, spacer fabrics of different firmness are placed for optimized comfort in the backrest and seating area. Both the shape and the materials used ensure optimal ventilation in sporting use. And of course the seat pad is removable and can be washed in the washing machine at 40°C.
Every Air Pro hardshell seat is handmade in England. Similar to the ICE Trike frame design, the latest CAD technology and precise CNC-manufactured seat shapes are used. The production of the seat itself is done by hand by a small team that is particularly experienced with composite fiber materials. The combination of high tech combined with traditional, passionate craftsmanship makes every single Air Pro hard shell seat an unmistakable, individual one-off. Four to five hours of intensive and loving manual labor go into every single Air Pro hard shell seat, and the production process extends over several days.
Please note
: Seat cover, neck rest, clamps and seat mount are not included.
weights:
Carbon M: approx. 840 g
Carbon L: approx. 890 g
---
Seat pad M: approx. 370 g
Seat pad L: approx. 410 g
As they are handcrafted in England, the weights of the seats and cushions are subject to fluctuation and can only be used as a guide.