Regular price
Sale price
€59,00 EUR
Unit price
per
Sale
Sold out
In stock - Ships within 1-3 business days
ICE FB Adapter to adjust the seating position on ICE recumbent trikes
Moves the seat 5cm towards the back
Intended to be permanently installed
Weight: 279 g
shares
View full details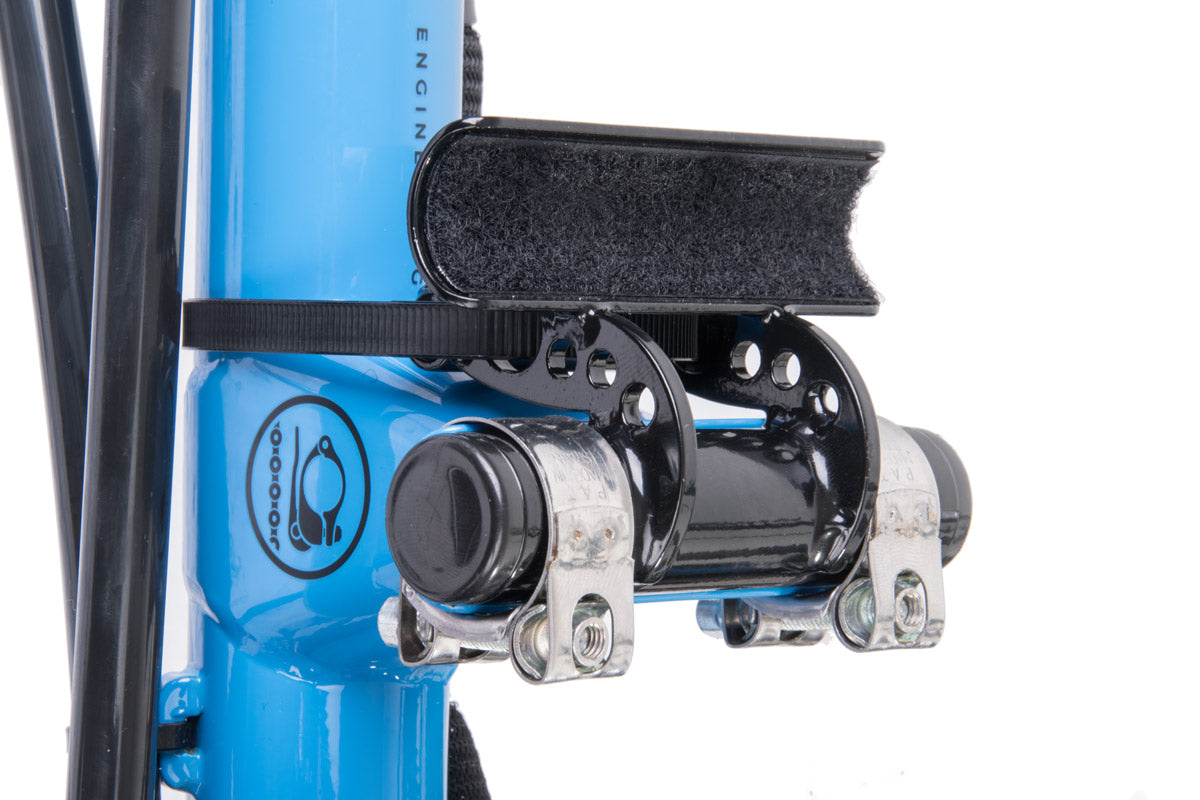 Description
With the FB adapter you can move the seat about 5 cm further back. In Combination with the 170 mm cranks and
with the fully extended front boom, it offers riders with very long legs optimal riding comfort.
The FB adapter is mounted on the lower seat mount on the frame and can be easily retrofitted at any time.
Determine your leg length here and then check which cranks and adapters you need:
With the legs stretched out and the feet stretched upwards, sit against a wall without shoes or with your cycling shoes.
Place a board or several books between the wall and the spine covering a distance of 28-25 cm, so that you can find a comfortable sitting position,
when you lean your head and shoulders against the wall.
Measure the distance from the heel to the bottom of the buttocks.
With this measurement, you can use the table below to determine which combination of cranks and adapters you need for your trike.


Overview of cranks and adapters in relation to the leg length in cm measured according to x-seam:
89 - 92 cm leg length - 155 mm cranks and FF adapter
93 - 97 cm leg length - 155 mm cranks
98 - 122 cm leg length - 170 mm cranks
123 - 127 cm leg length - 170 mm cranks and FB adapter