Regular price
€269,00 EUR
Regular price
Sale price
€269,00 EUR
Unit price
per
Sale
Sold out
In stock - Ships within 1-3 business days
This idler kit in the front consists of:
15 tooth power idler
70 mm return idler
axle bolt 8mm stainless
spacers
clamp on chainkeeper
and in the rear of:
70 mm over/under idler
clamp on idler mount
axle bolt 8 mm stainless
spacers
double clamp on chainkeeper
Weights: 415 g / 400 g
shares
View full details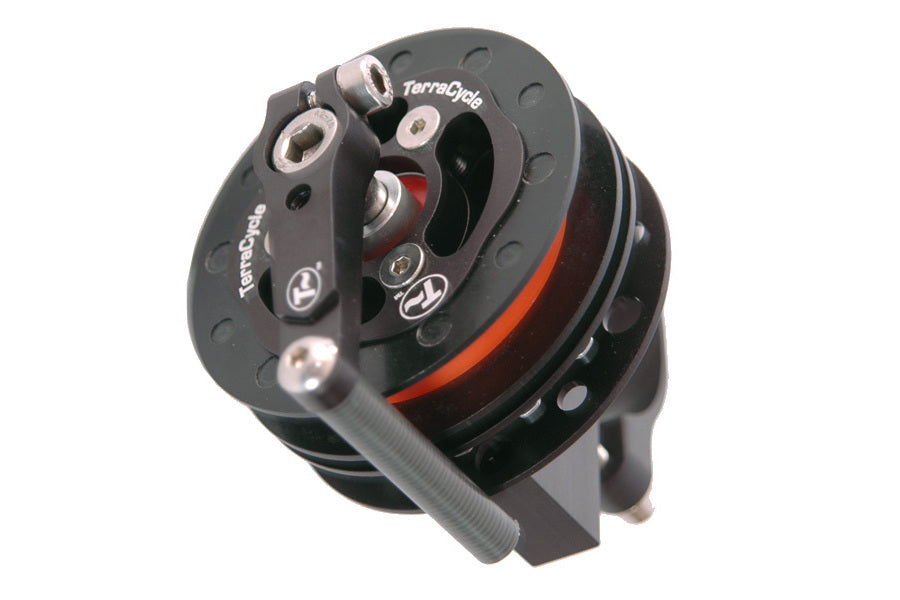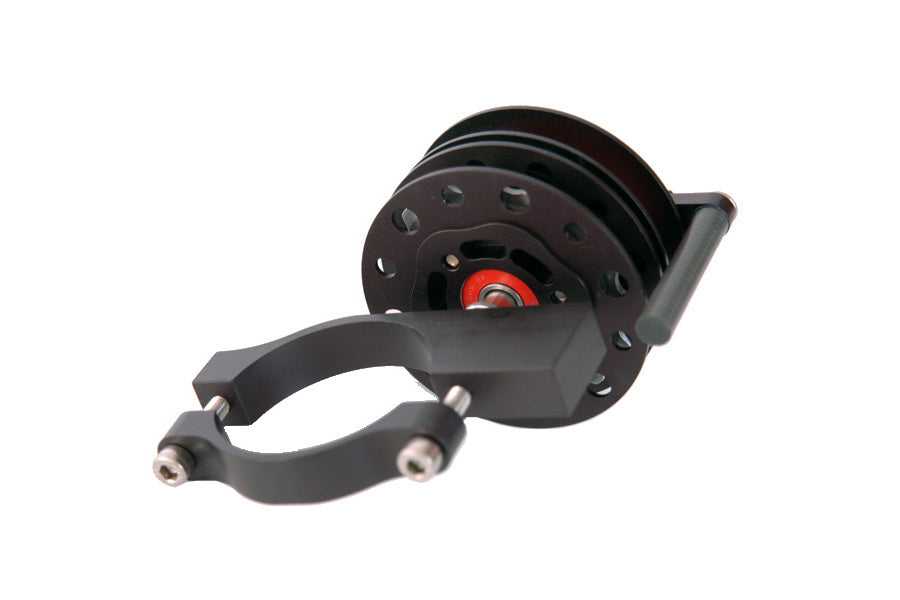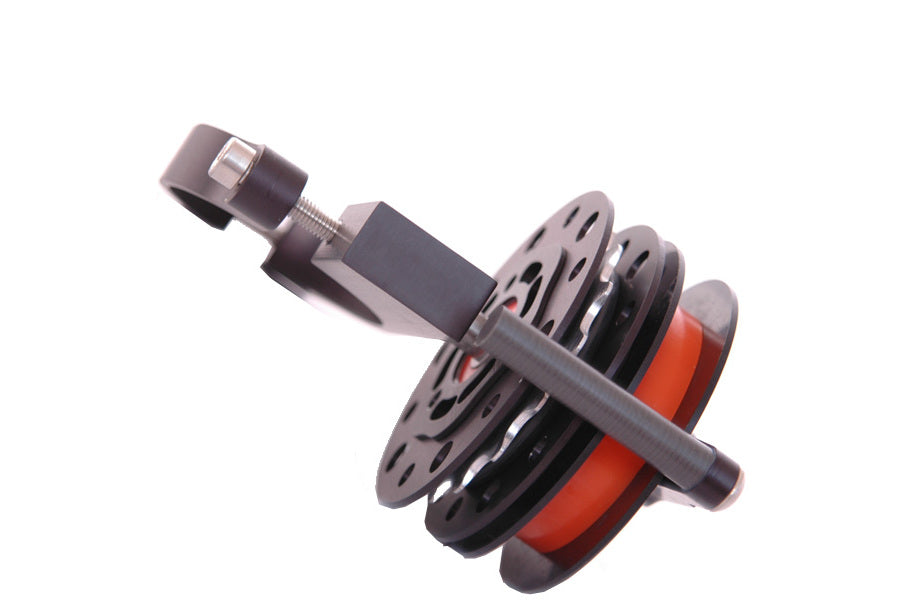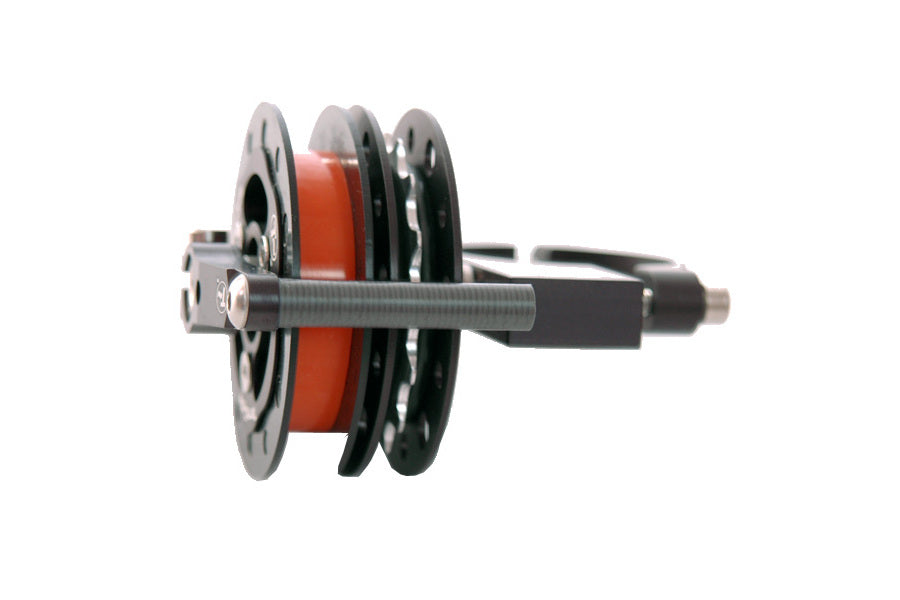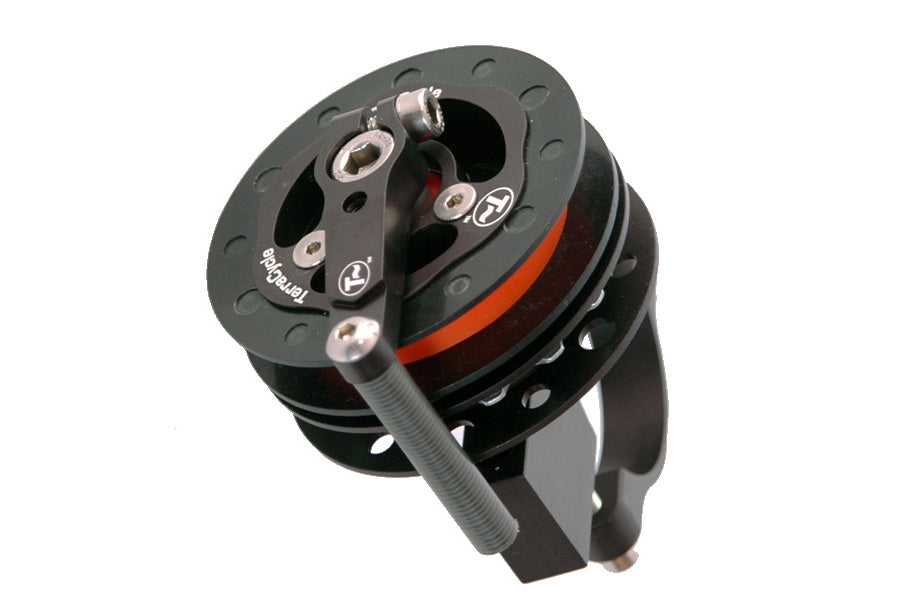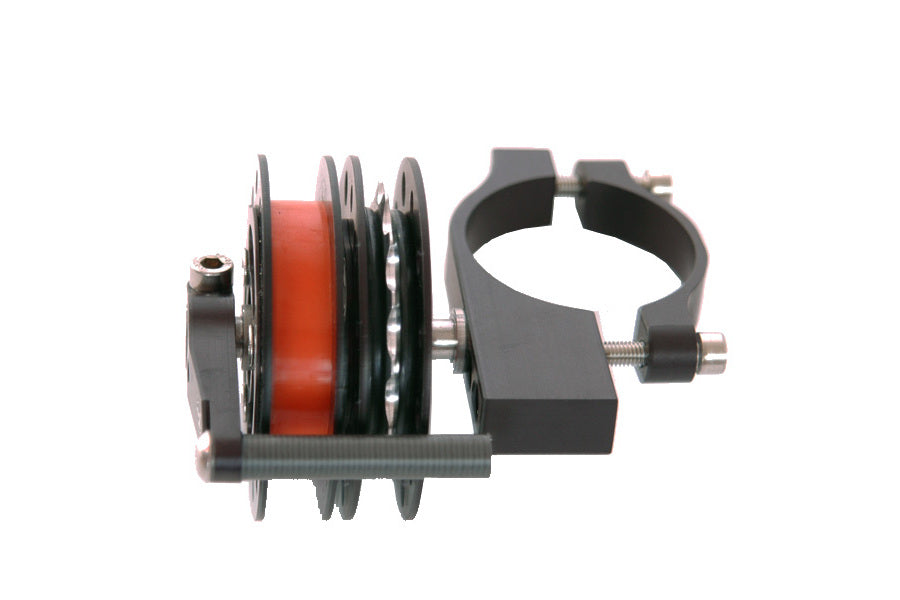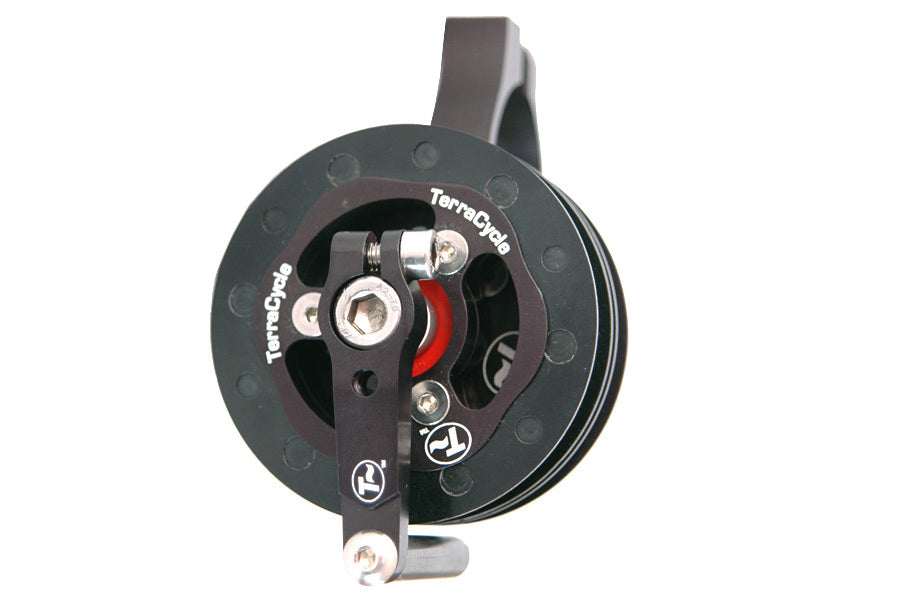 Description
T-Cycle have installed many Windcheetah idlers over the years and have developed this idler set that is very versatile and will work with almost every known model. The chain line is greatly improved and there are no more plastic blocks! The drive and return chain travel all the way on smooth running idlers.
At the front, the chain is routet under the front boom by adjacent drive and return idlers. The axis of the idlers is so wide that the chain line can adapt to the shifting processes. A special clip-on chain guide simplifies installation and adjustment considerably. In most cases you can mount the front chain idlers in the original position. Some very early models don't fit there, and you have to use a clamp-on idler mount instead.
At the rear, a special clampable chain idler mount with a sliding adjustment block is used to adjust the individual up/down chain idler precisely to the chain line. The drive side of the chain rides over a cog and the return chain rides on a urethane sliding surface. This chain idler also moves with the gear changes and another clampable chain guide ensures that your chain cannot come off, no matter how adverse the weather conditions are.
The result is a clean, smooth-running chain that will keep your Windcheetah purring along mile after mile.