Regular price
€149,00 EUR
Regular price
Sale price
€149,00 EUR
Unit price
per
Sale
Sold out
In stock - Ships within 1-3 business days
Material: Aluminum 6061-T6
Diameter riser tube: 1"
Height riser tube: 12,7 cm
Height adjustment range: 8,1 cm
Diameter of lower section: 1 1/8"
Weight: 250 g
Weight: 254 g
shares
View full details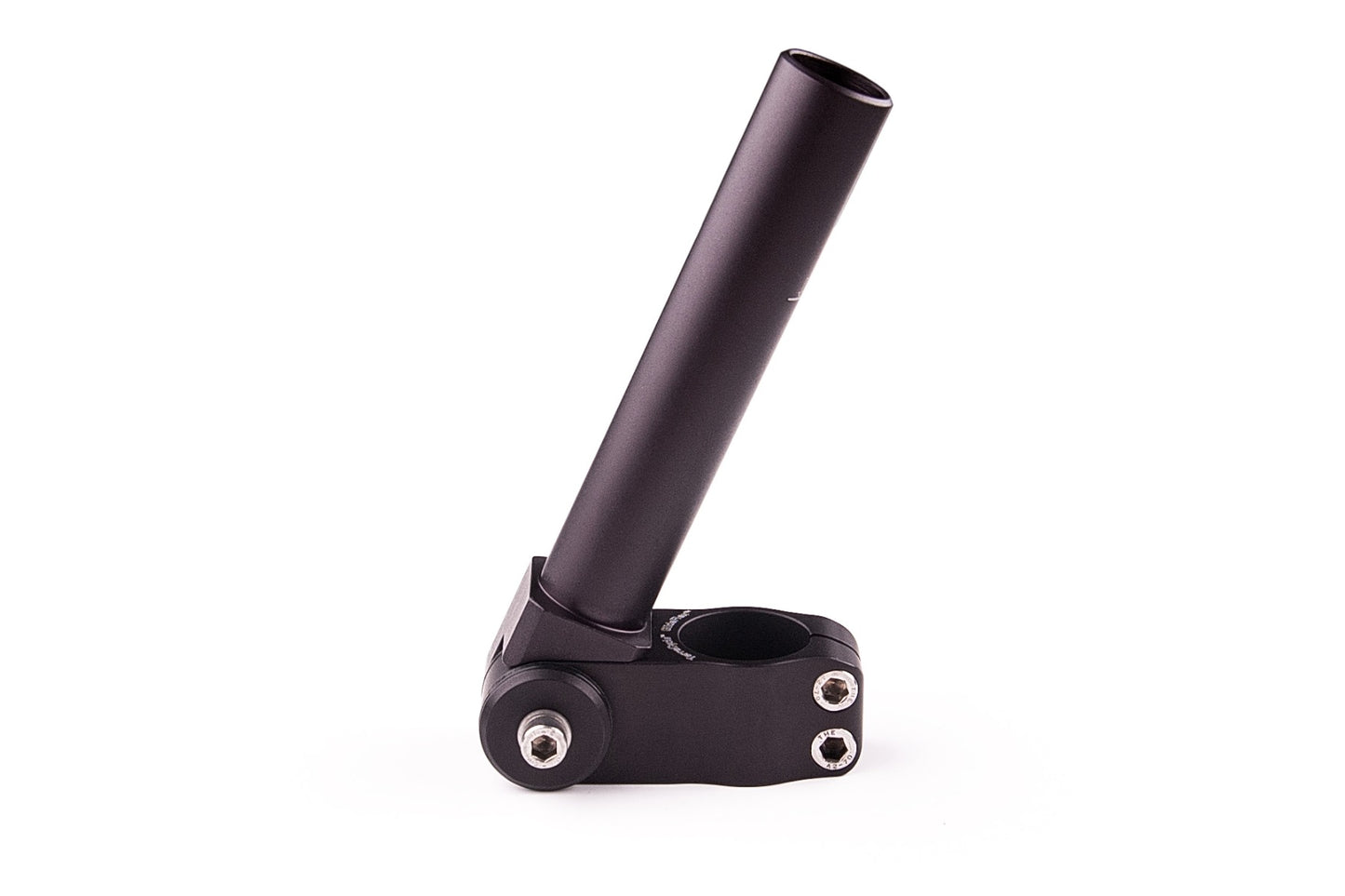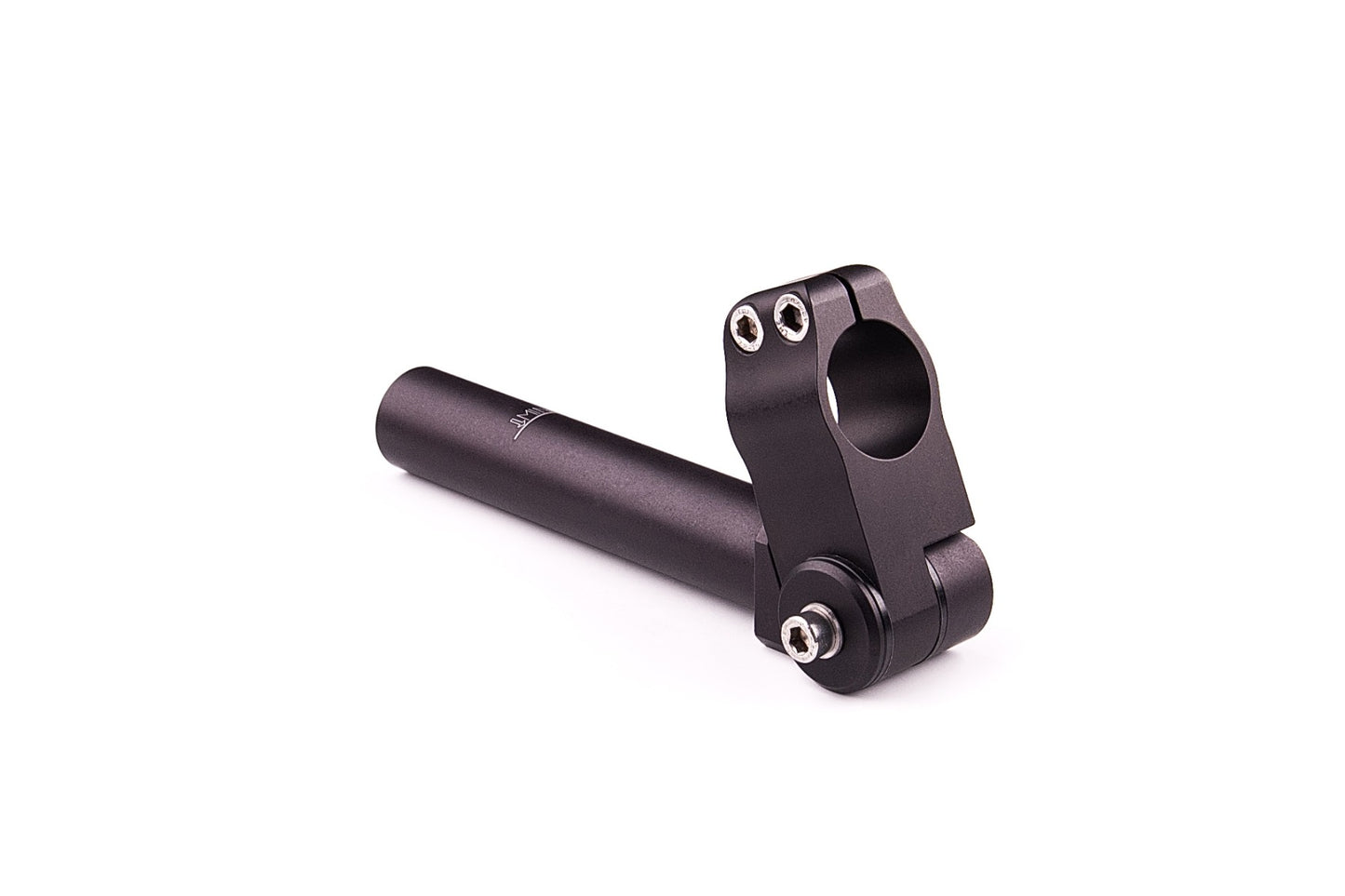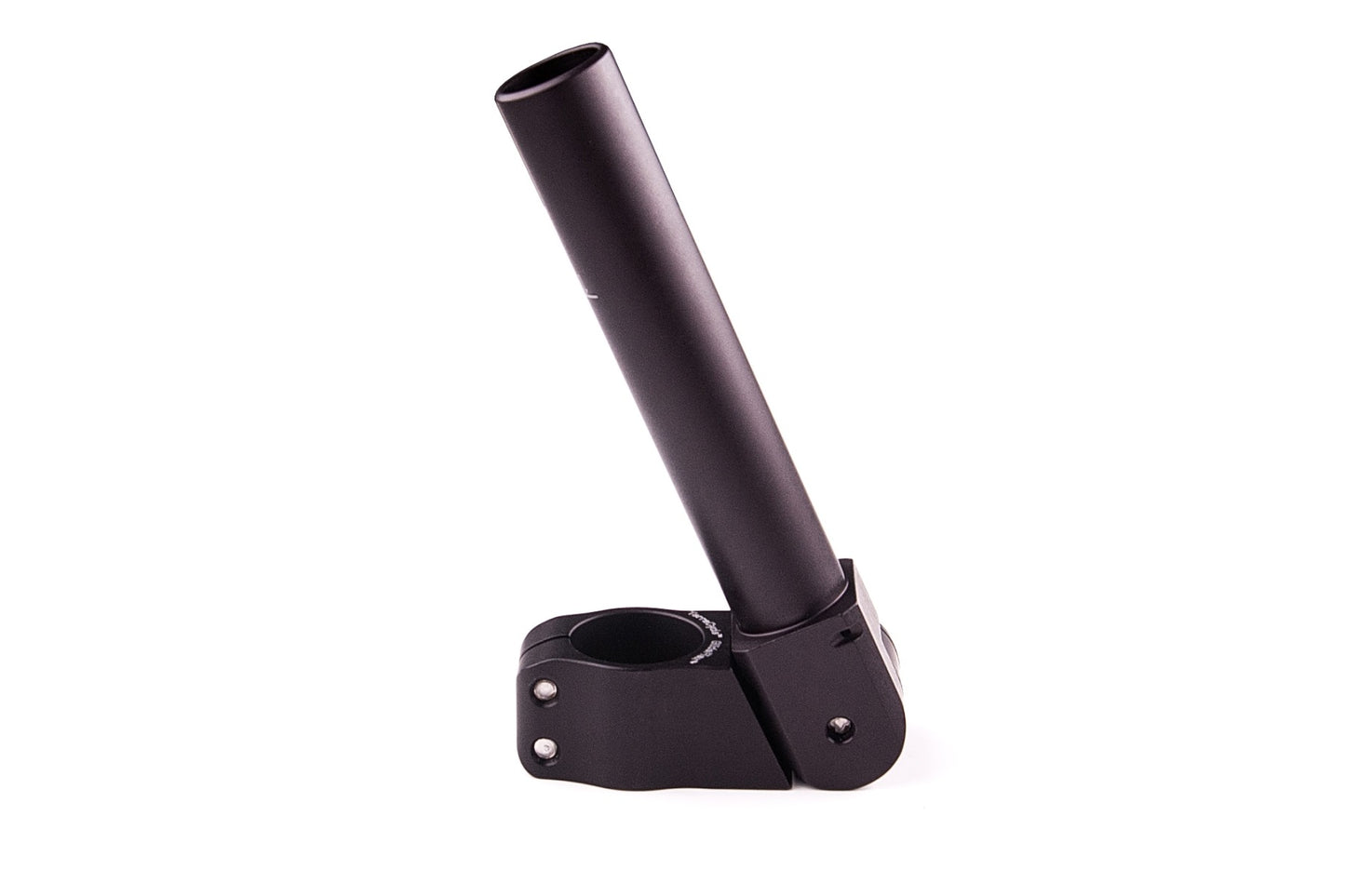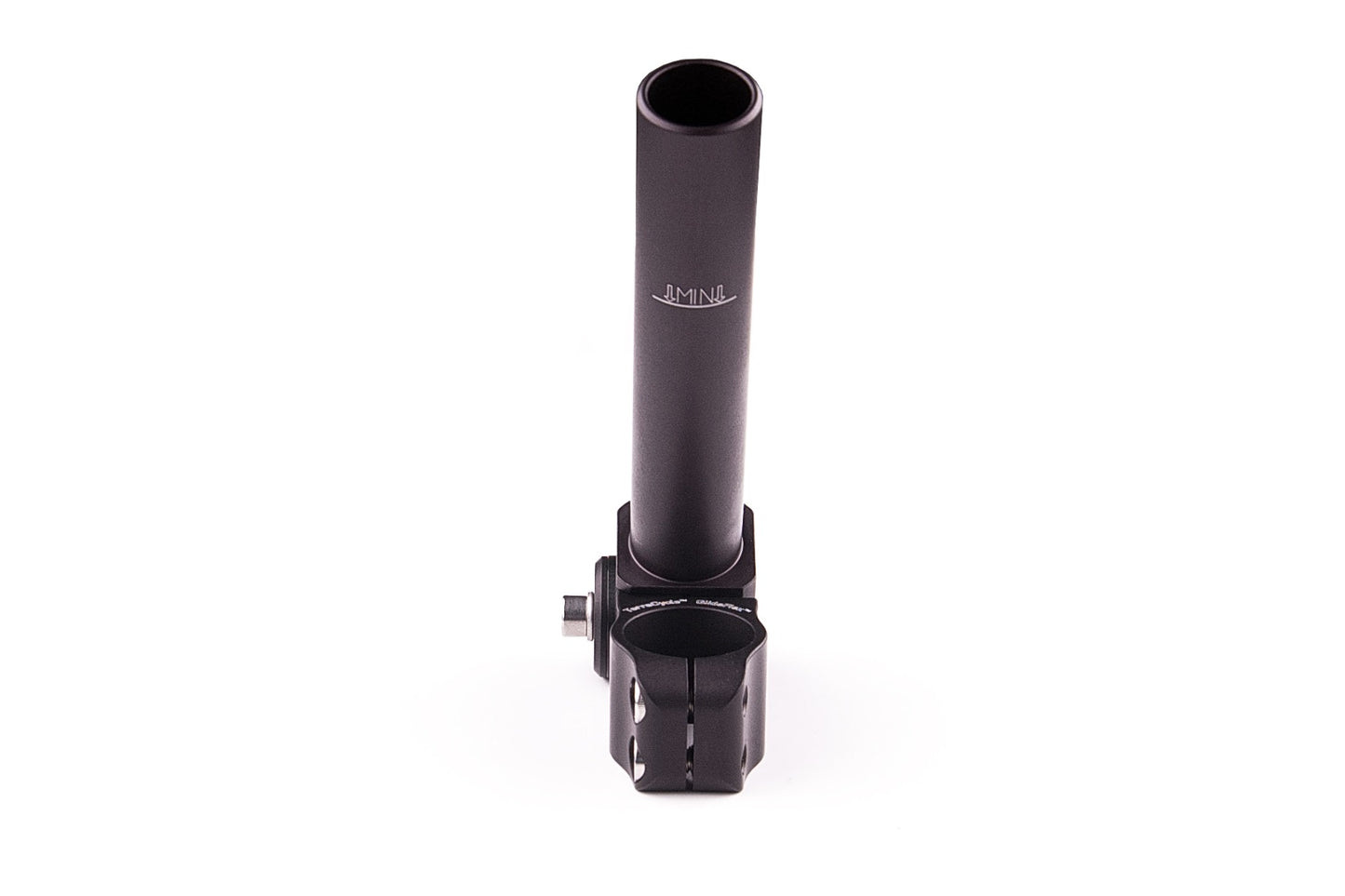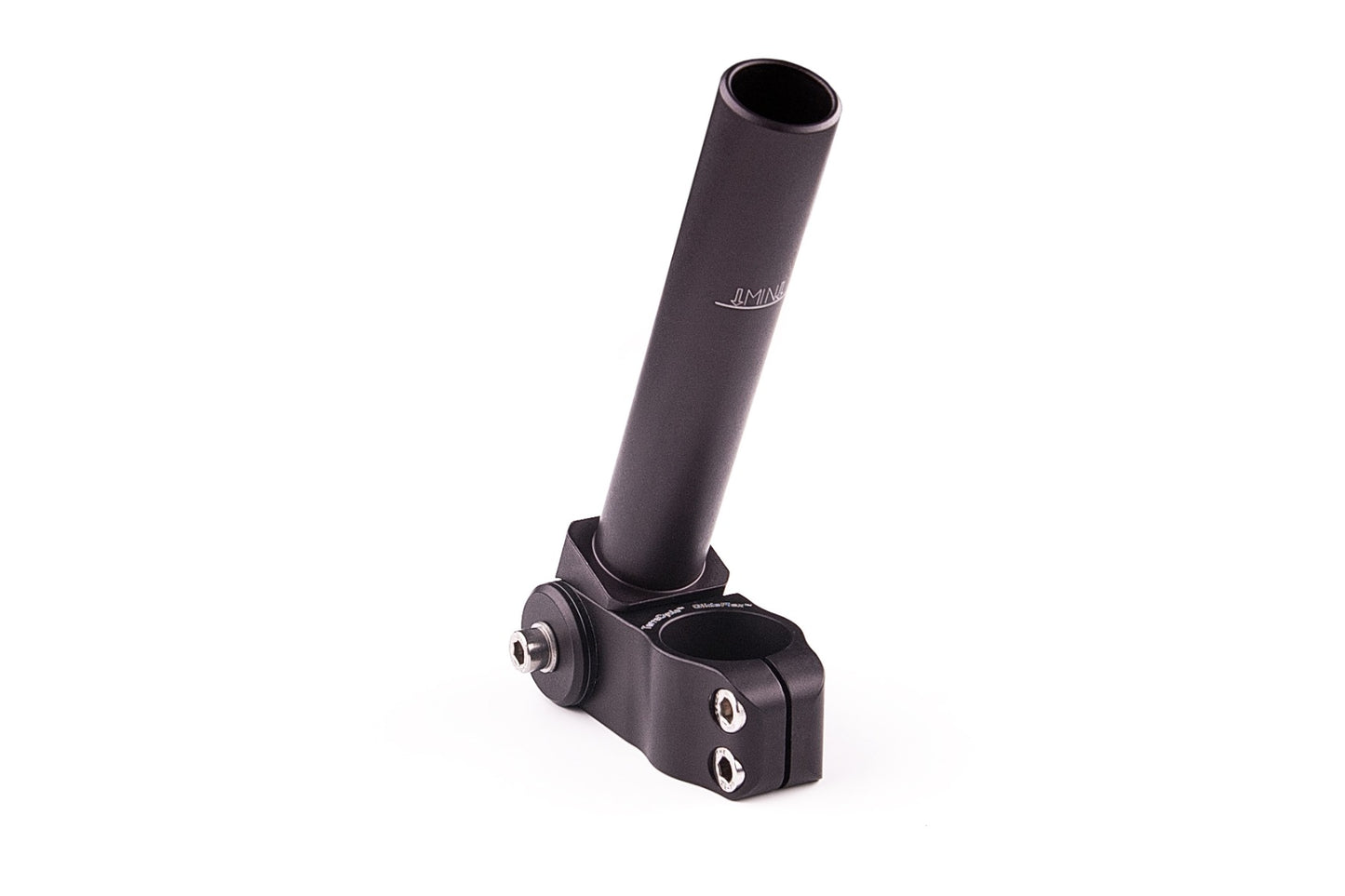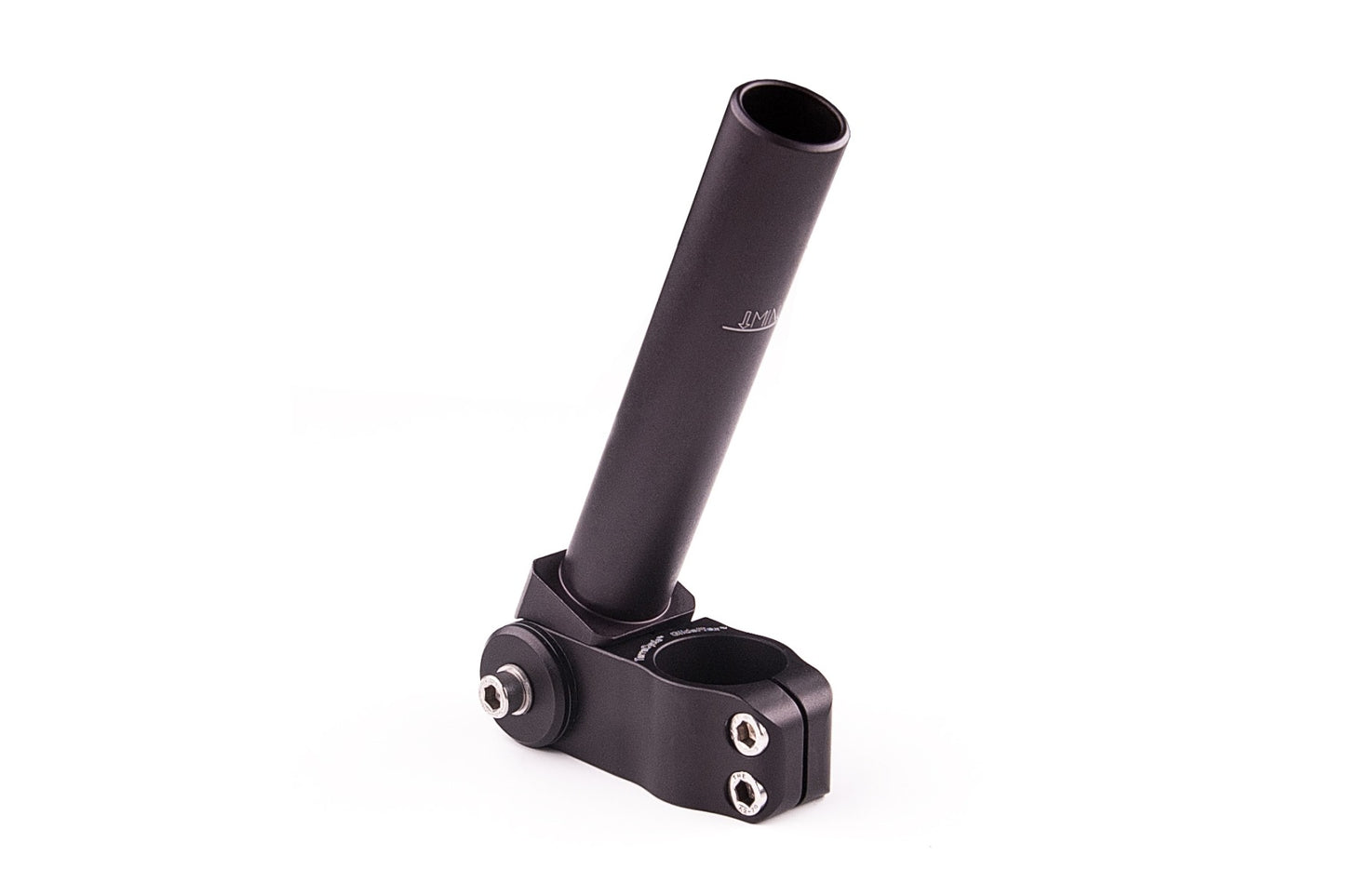 Description
The GlideFlex stem joint made of 6061 T6 aluminum takes the overhead steering for recumbent bikes to a new level. The GlideFlex stem joint sets new standards with its elegant black anodized surface and pleasant handling.

Other folding stems are simply based on clamping two stem tubes. However, this has some significant disadvantages such as poor control of the movement when clamped, uneven reaction of the clamp, rapid wear and, as a result, possibly also play in the clamping area. The GlideFlex stem joint, on the other hand, uses a complex, parallel clamping mechanism, similar to that of a disc brake. When tightening the clamping bolt, precisely manufactured discs are clamped evenly on special Delrin (black polyacetal) clamping bushes. All connecting parts are made of 18-8 stainless steel. The joint alone has a massive 5/8" diameter. Unlike other folding stems, the GlideFlex stem joint has no metal-to-metal contact in the clamping area, so it works silently, with little wear and tear and is unaffected by the weather. The weight is only 250 g.

Significantly more time is spent on the GlidFlex stem joint, which is produced entirely in Portland, and higher-quality material is used than on comparable components from other manufacturers. In order to achieve the quality and functionality known from T-Cycle, this additional expenditure of time and materials is justified, especially when it comes to a safety-relevant area of ​​application such as the steering of your recumbent bike.

GlideFlex stem joint made of 6061 T6 aluminum, CNC machined, black anodized. Plastic clamp washers made of black polyacetal (Delrin). All clamping bolts made of 18/8 stainless steel. Inside diameter of clamping ring 1 1/8". Outer diameter of clamping tube 1". Handmade in Portland, OR.

The T-Cycle Glideflex folding joint can be optimally combined with a large selection of T-Cycle stem masts and handlebars.
Material: Aluminum 6061-T6
Diameter insertion tube: 1"
Height of insertion tube: 12.7 cm
Adjustment range of insertion tube: 8.1 cm
Diameter stem clamp: 1 1/8"
Weight: 250g