Regular price
Sale price
€39,00 EUR
Unit price
per
Sale
Sold out
In stock - Ships within 1-3 business days
Available in two versions
Easy to mount
Strong clamping force
Handmade in Portland
Weights: 112 g / 104 g
shares
View full details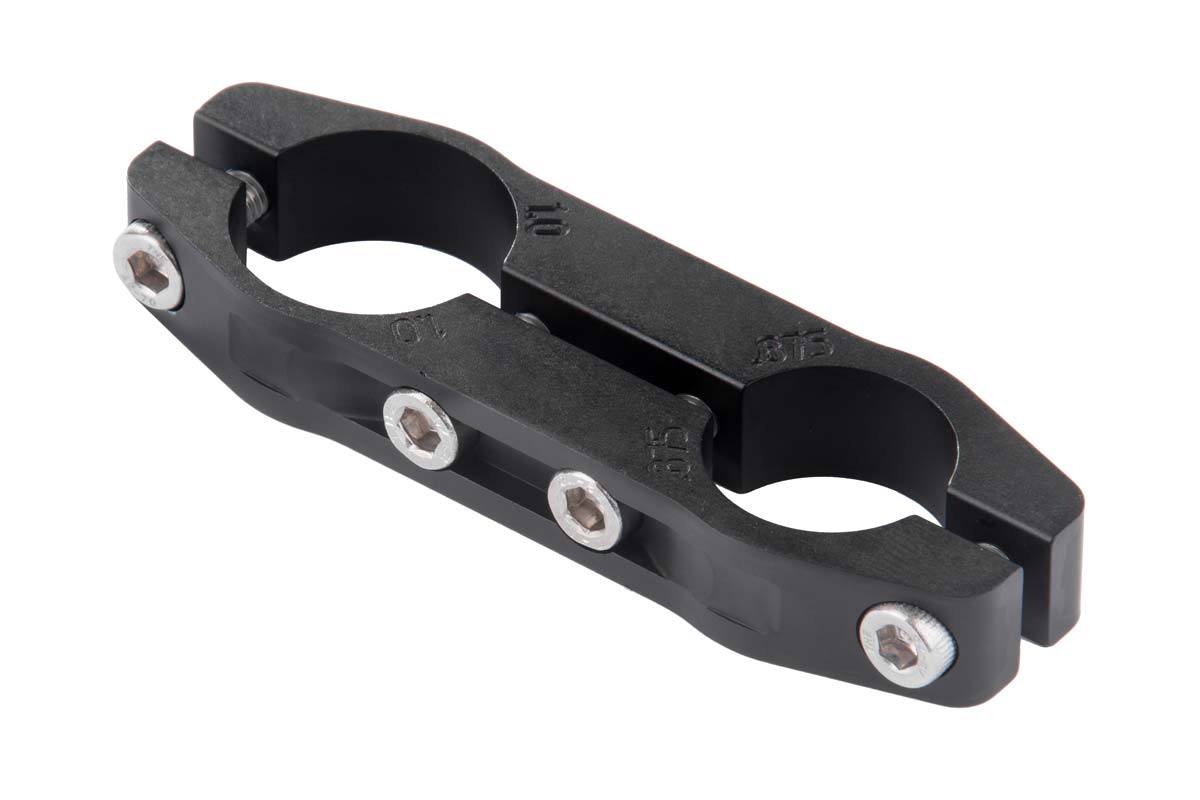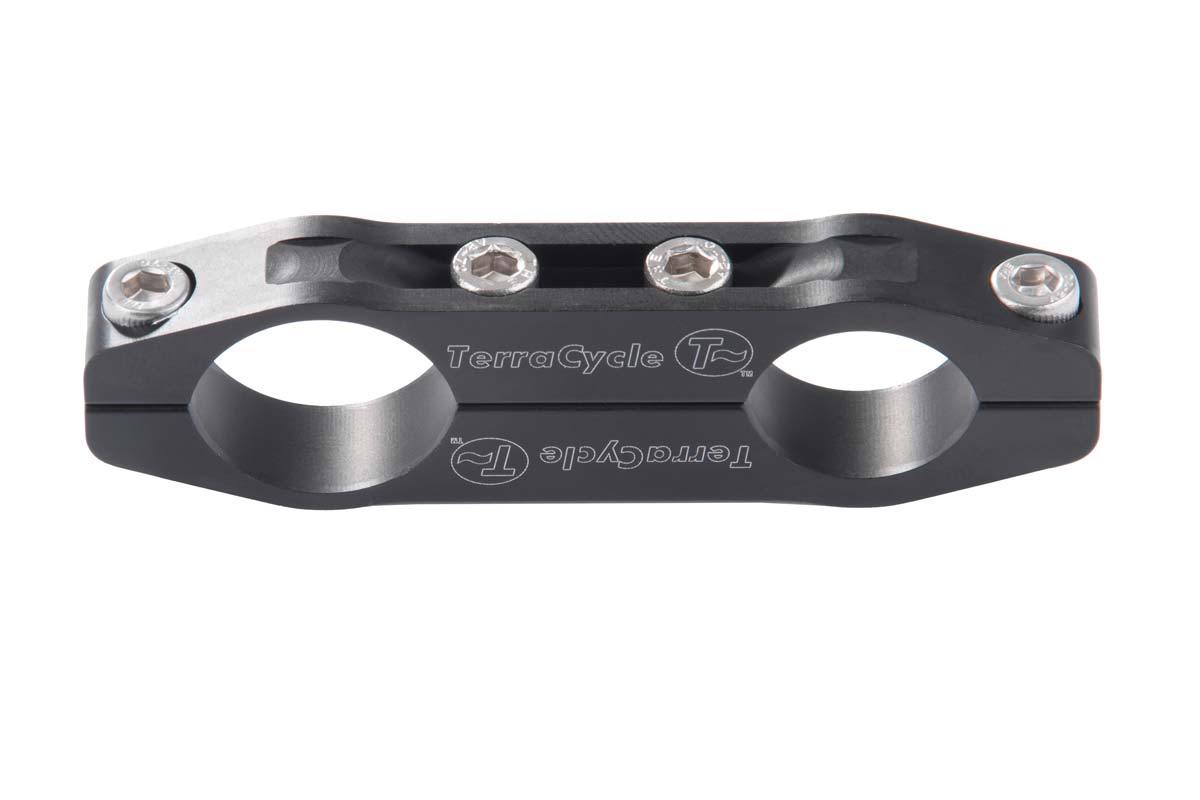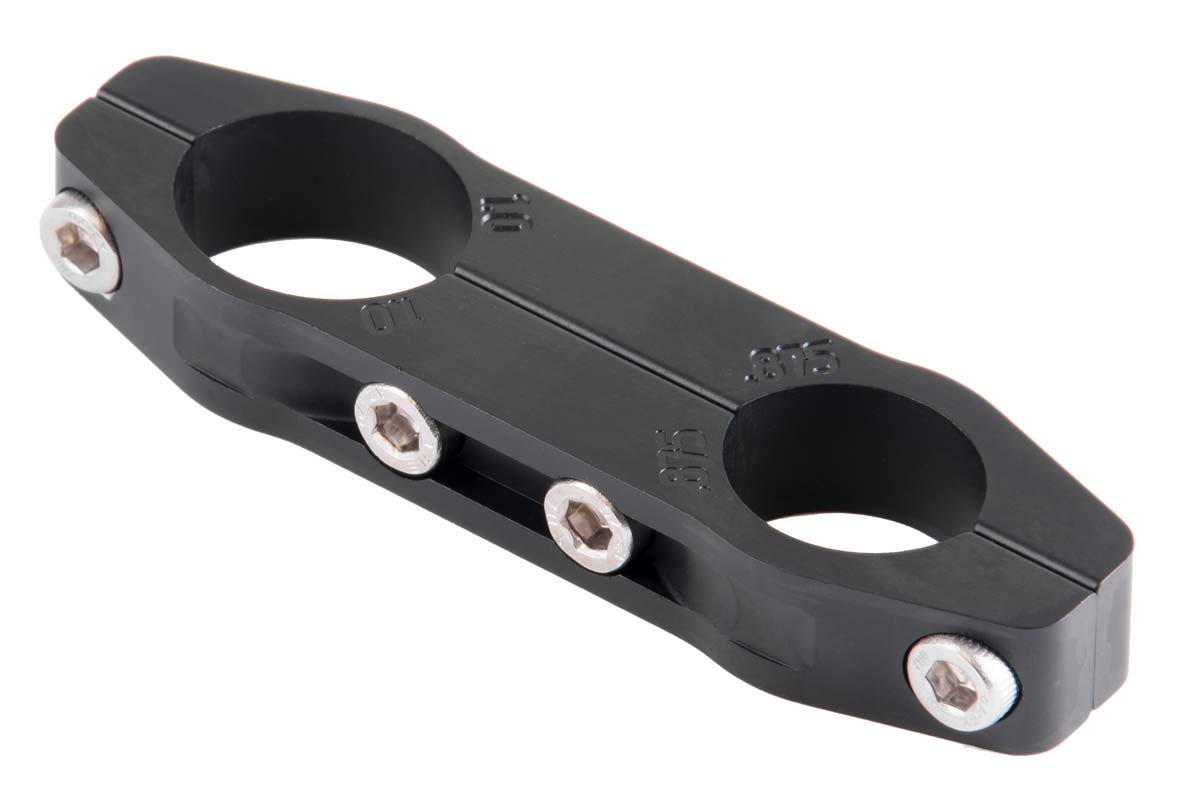 Description
The double clamp from T-Cycle can generate a high clamping force thanks to its fourfold screw connection. Thanks to the easily accessible screws, the clamp can be easily installed and permanently screwed on. This clamp measures 2 inches or 5.4 cm from the center of one clamped tube to the center of the other clamped tube.
Available in two versions. Be sure to use clamps that are properly sized for the pipe you are trying to clamp. The clamping width required is 1/2 inch or 12.7 mm. The variant with two 22.2 mm (7/8") clamps weighs 112 grams. The clamp with 25.4 mm (1") and 22.2 mm (7/8") clamps weighs 104 grams. Milled from 6061 aluminum , black anodized. Screws made from stainless steel.
Installation is simple: temporarily remove all screws, loop the clamp halves around the tubes, and reinstall the two center screws. When the internal screws are slightly tightened, the Cockpit Mount can be aligned. Finally, add and tighten the outer screws.