Regular price
€379,00 EUR
Regular price
Sale price
€379,00 EUR
Unit price
per
Sale
Sold out
In stock - Ships within 1-3 business days
This article includes a frame clamp. Under product extensions, select the diameter that suits your wheel. The amount will be waived in the shopping cart.
Effective protection against cold wind and rain for your feet and lower legs
The rider can still easily mount and dismount
Simple assembly with a newly designed frame clamp for many recumbent and recumbent trike models
The SPRING mount allows installation next to a Pinion gearbox or bottom bracket motors
By keeping the clamp on the frame, the fairing can be mounted in exactly the same position again
Can be removed quickly by loosening just two clamping screws
The fairing is available in a clear or tinted version
Space-saving storage when the fairing is not needed
Length and width of the fairing mounted: 48 cm x 46 cm
Length and width of the fairing including vaults: 56 cm x 46 cm
Weight of fairing: 500 g
Weight of SPRING Mount: 1000 g
Weights: 1100 g / 1100 g
shares
View full details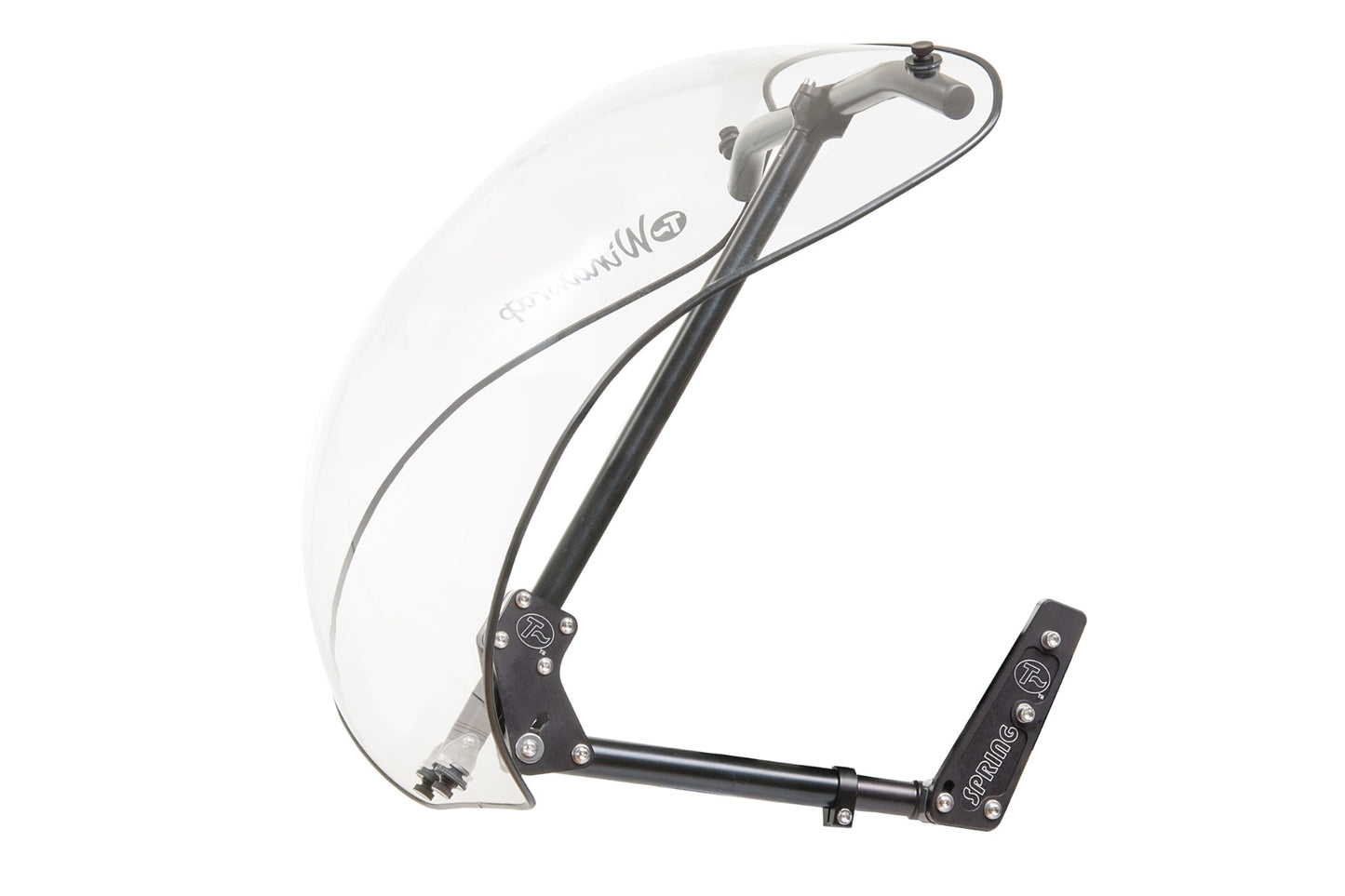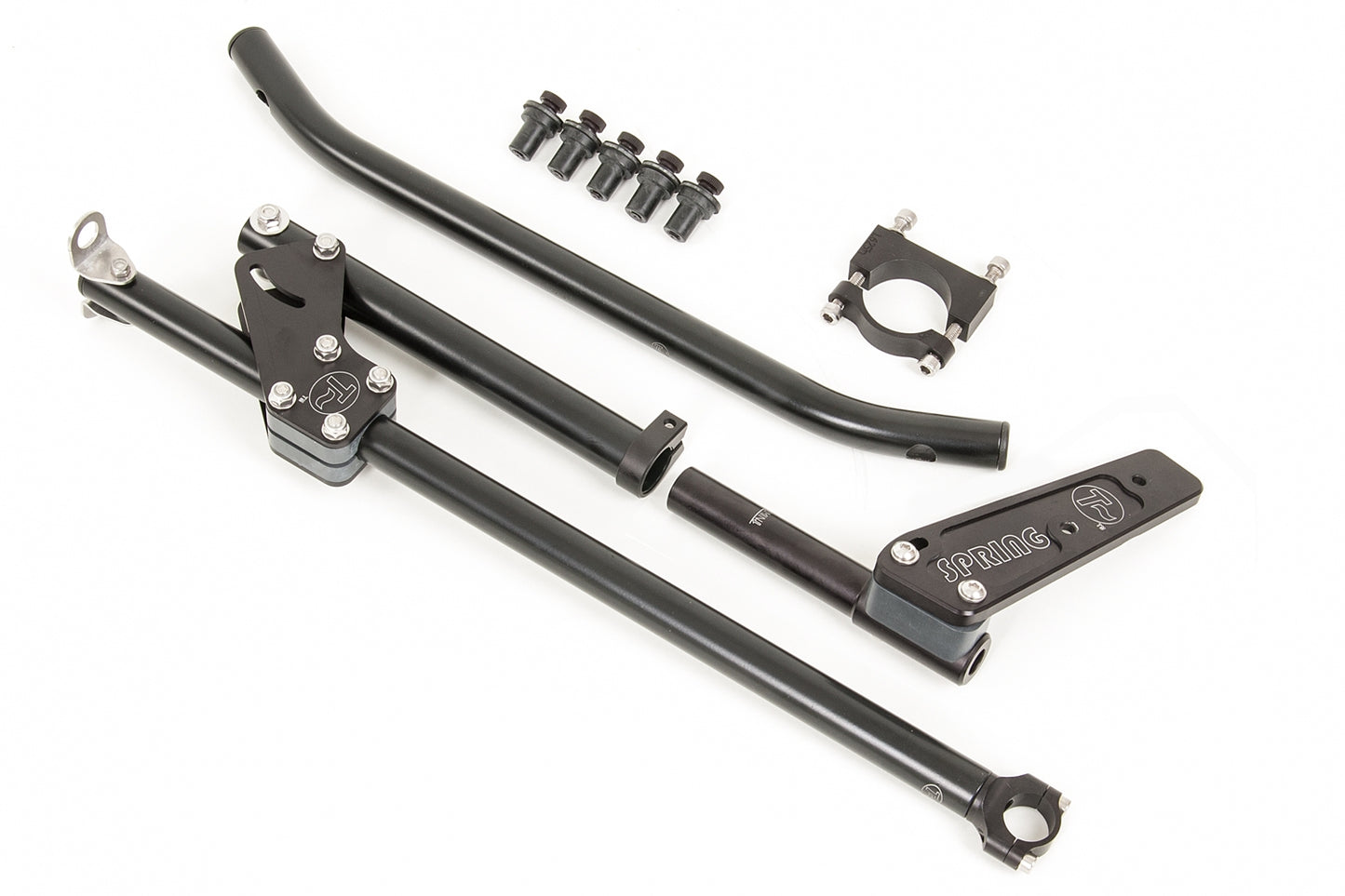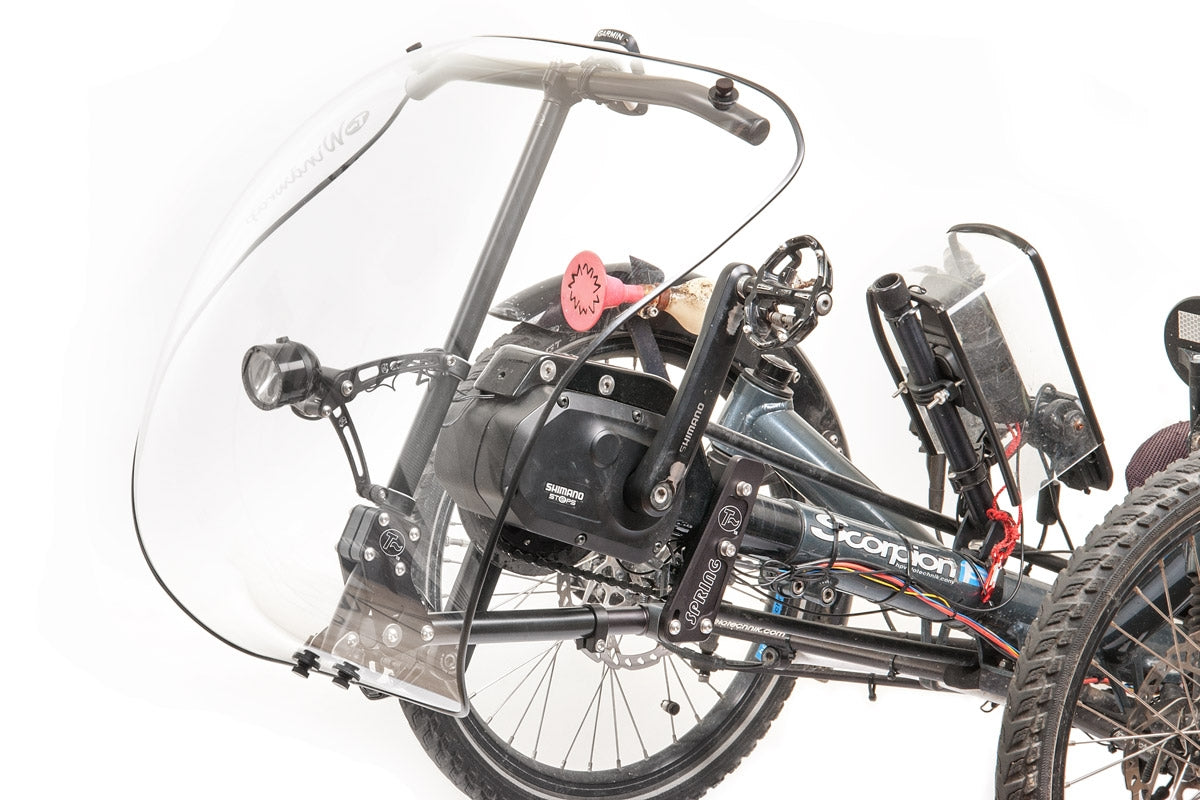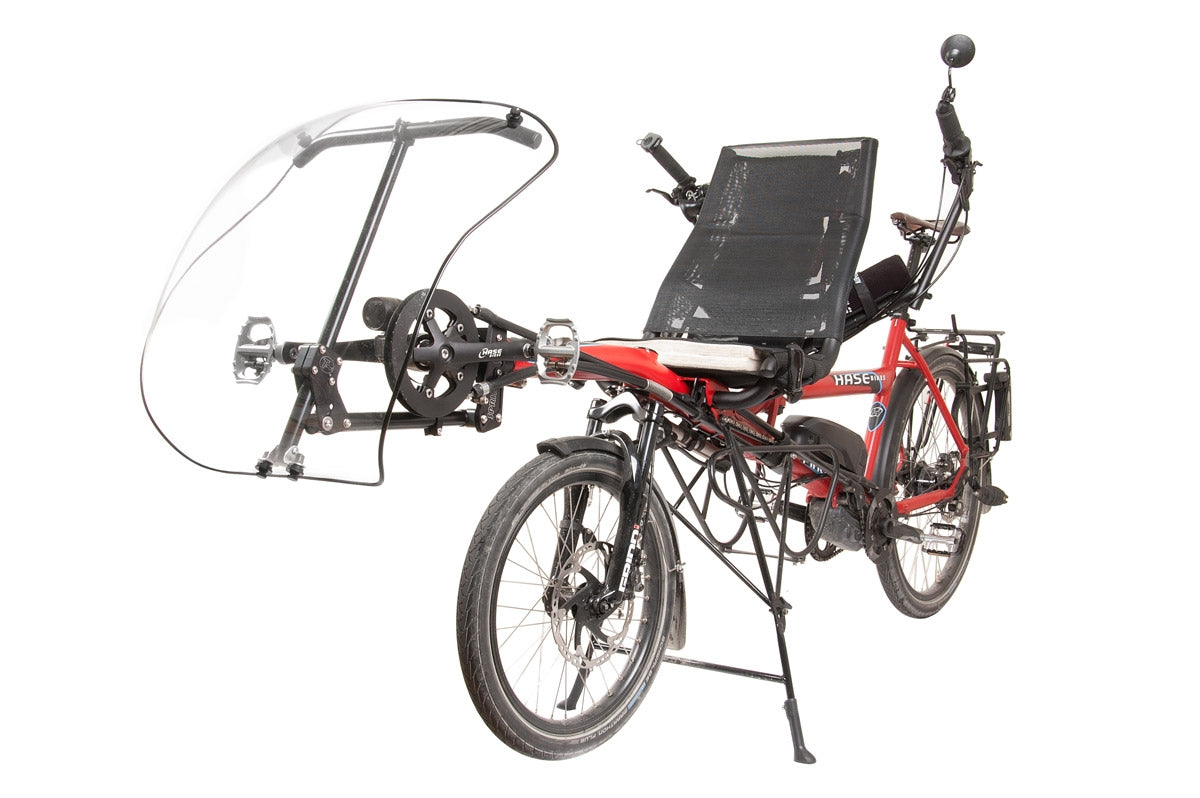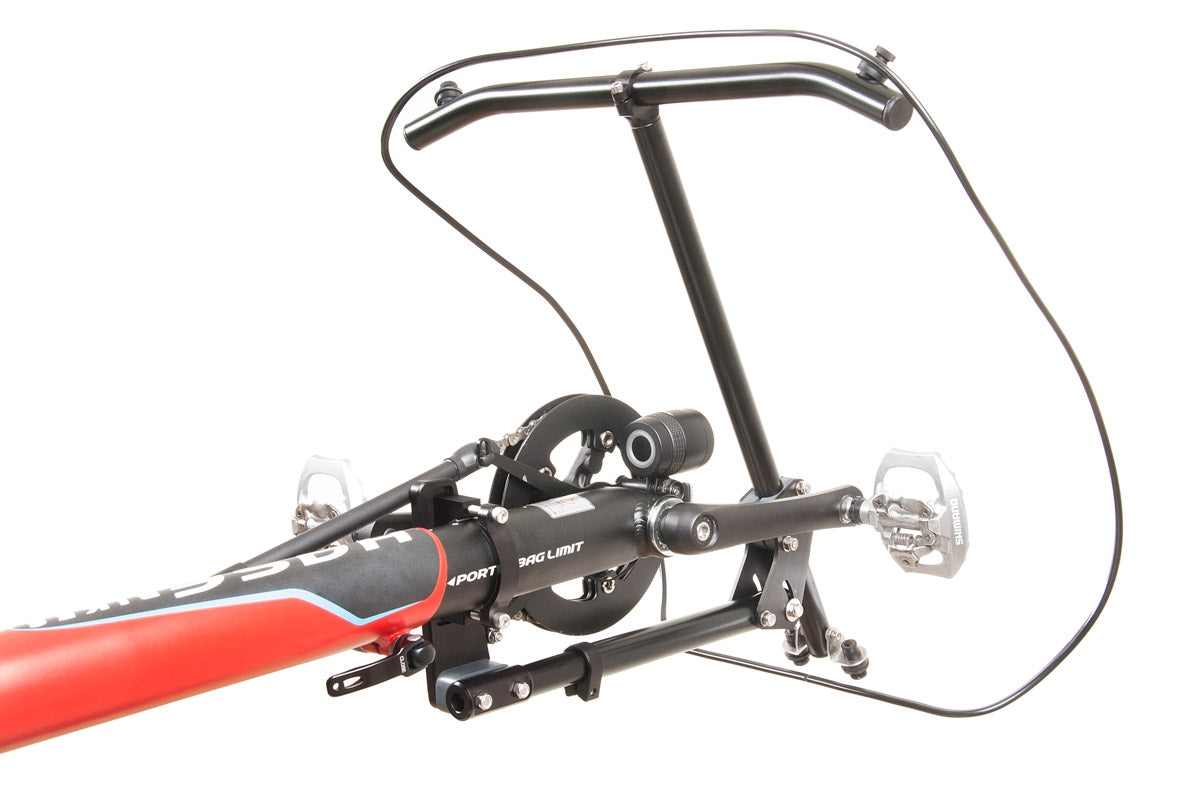 Description
The T-Cycle front fairing SPRING is the perfect solution for minimalists. It is small, light and compact (1500 g), aerodynamically advantageous and optimally protects the feet from rain and cold wind.

The relatively small design is insensitive to side winds and you can easily get on and off the recumbent bike or trike.

The fairing bubble is made of Lexan, a high-quality polycarbonate. It is very transparent, almost free of bubbles and bumps and allows the rider a good view through the front fairing. The bubble has an even thickness throughout and does not thin at the edges.

The bubble of the fairing can be stored rolled up to save space.

Suitable for many recumbent and trike models such as Catrike, Challenge, Hase, Flux, HP Velotechnik, Steintrikes and of course ICE.

The fairing is simply and easily mounted with a frame clamp on any recumbent bike or trike in the area of the front boom. The fairing can be removed by loosening just two frame clamp bolts. Since the clamp itself remains on the bike, you can later remount the fairing in exactly the same position.

See also the T-Cycle assembly video: