Regular price
Sale price
€39,00 EUR
Unit price
per
Sale
Sold out
In stock - Ships within 1-3 business days
This article includes two clamps.
Under product extensions, select the diameter that suits your wheel.
The amount will be waived in the shopping cart.
fits 6 mm flag poles (including Purple Sky flags)
clamp mounts for many tube diameters
adjustable flagpole grip
anodized aluminium and stainless bolts
Weights: 34 g / 34 g
shares
View full details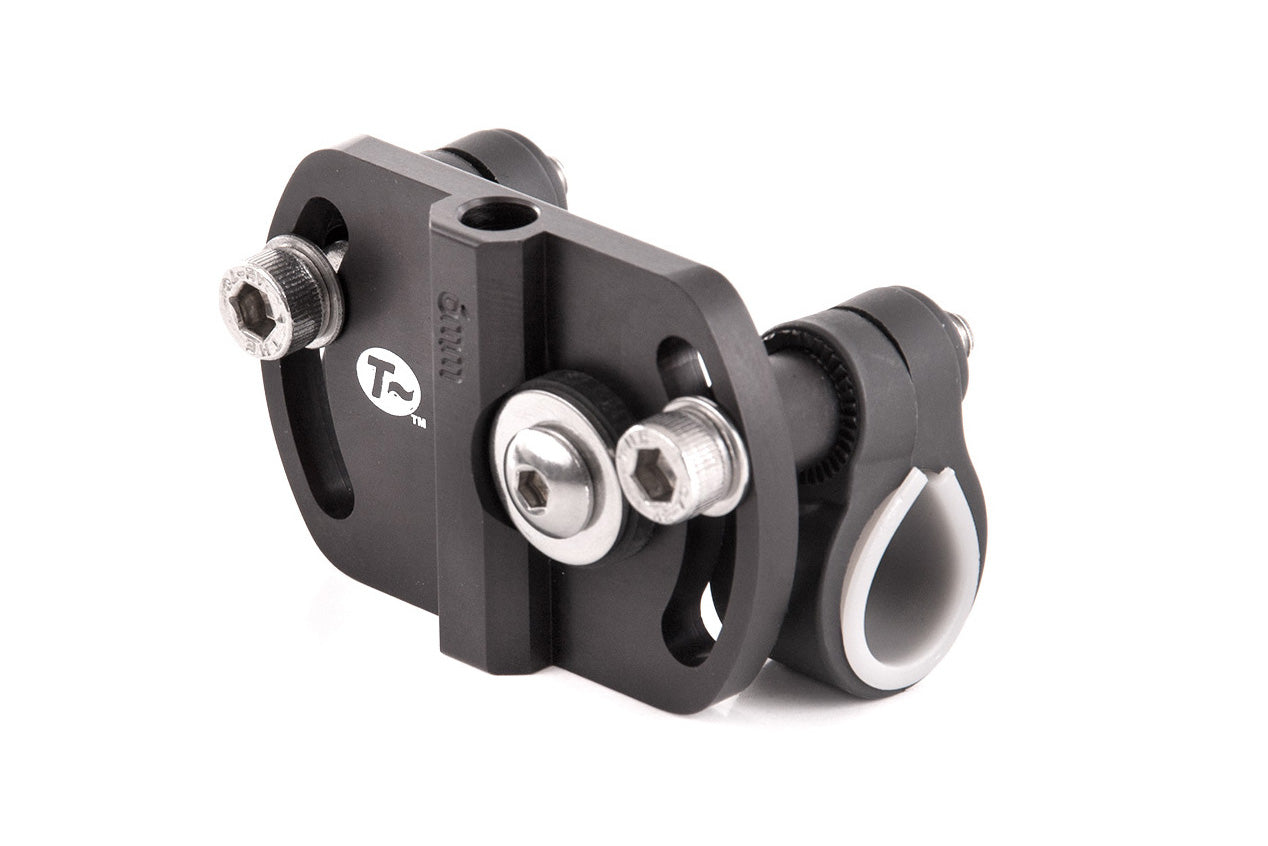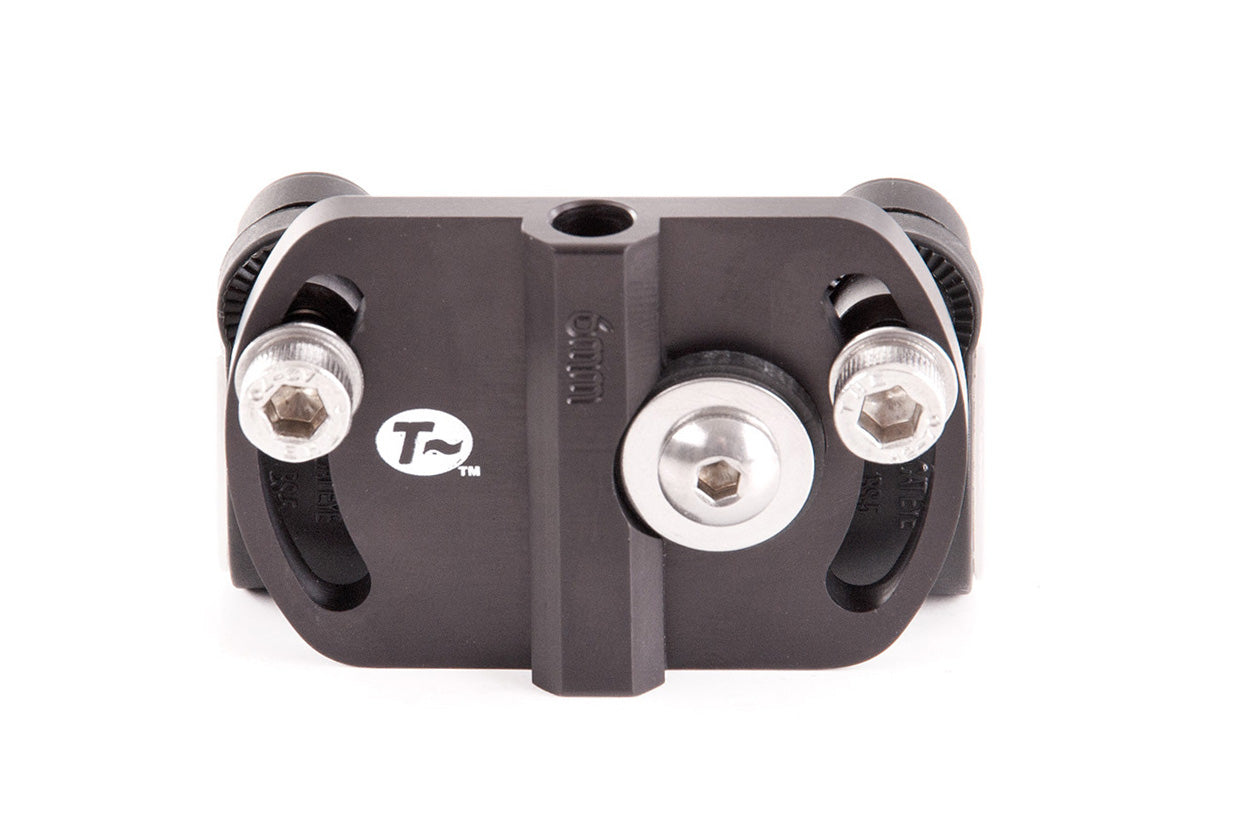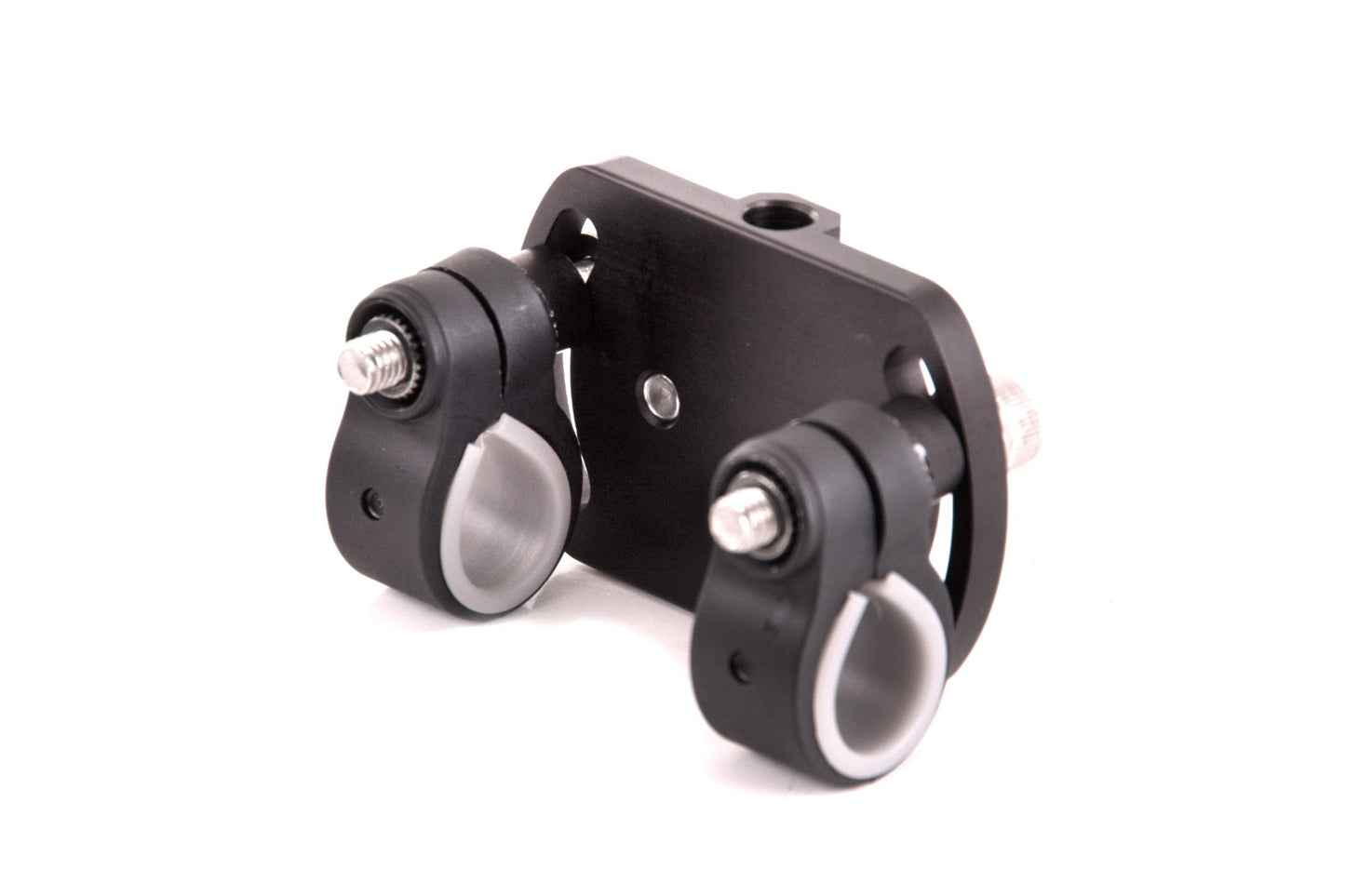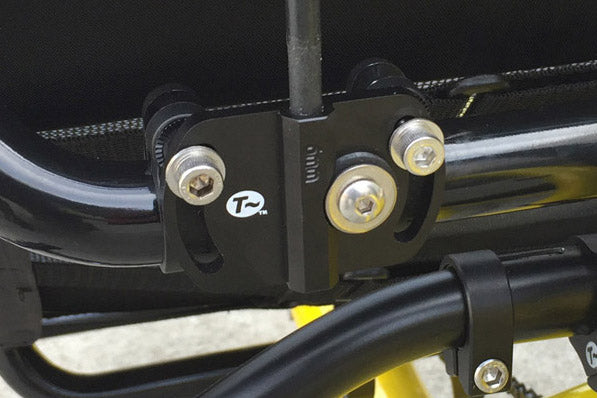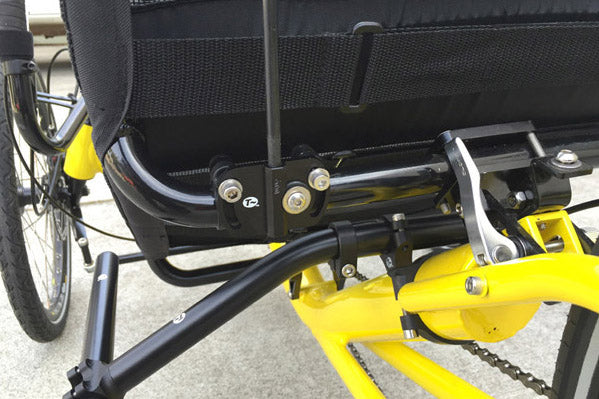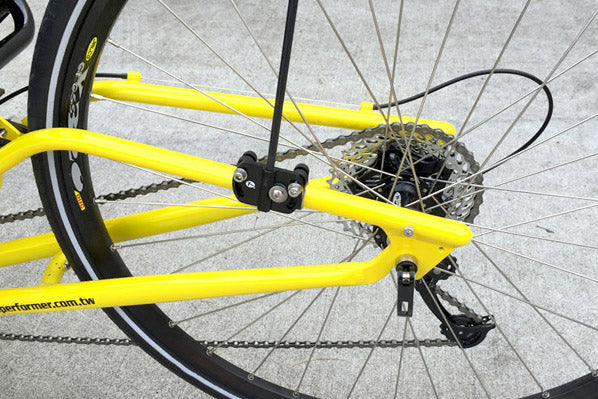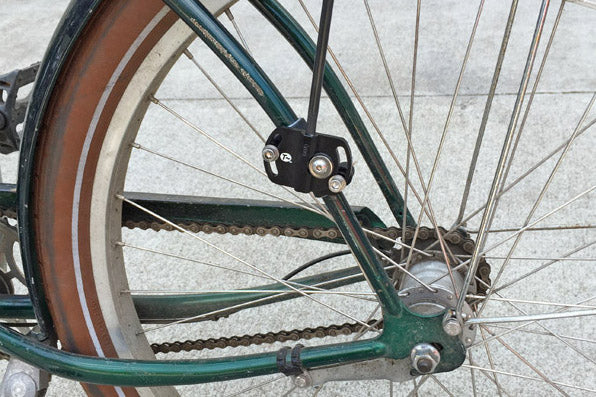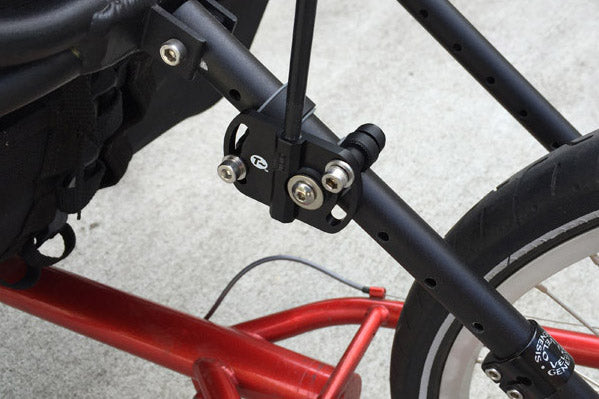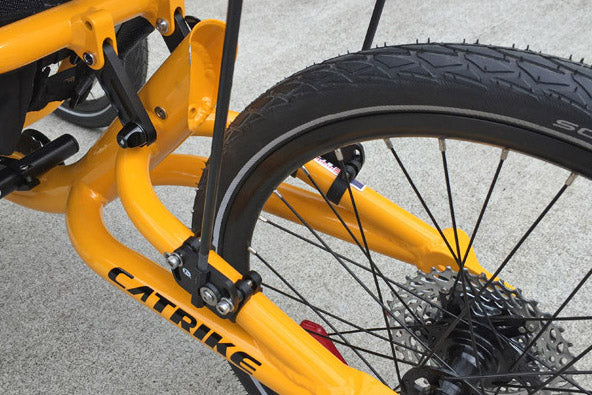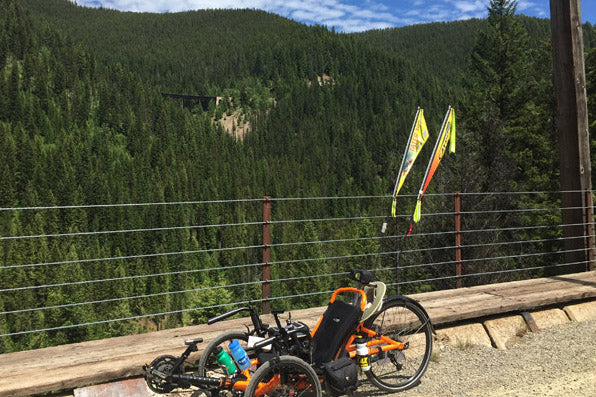 Description
With the Flagpole Mount made of black anodized aluminum 6061 T6, T-Cycle has developed a very universal flag mount. The fastening clamps cover an application range from ½" (12 mm) to 1 ¼" (31.8 mm). With different fastening screws, the flag mount can also be fastened onto any flat surface such as a hard shell seat or transport box. In this case, the fastening clamps are not required.
The angle of the flagpole can be adjusted from horizontal to as low as 70° by mounting the fastening clamps. The flag mount can be installed in a wide variety of places, such as chainstays, seat stays, rear racks, seat tubes or trailers. The tried and tested clamps from Cateye are also used to attach the universal flag mount. The Cateye clamps are super stable and available in different clamp diameters. T-Cycle modifies the clamps with a specially manufactured aluminum insert, which ensures that the clamping screw presses the clamps flat with the flag mount.
The special feature of the T-Cycle flag mount is the adjustable clamping of the flagstick, which can be adjusted from "loose" to absolutely "tight" using the adjusting screw as desired! A ring made of neoprene provides the necessary grip, which is provided with the desired clamping strength by the adjusting screw and ensures that the flag remains securely in position even with stronger impacts. With the adjusting screw slightly tightened, the flag can still be removed by hand. If the adjustment screw is tightened, the recumbent could even be lifted from the flagstick.
The trike flags from Traumvelo have a flag pole diameter of 1/4 inch (6.35mm). The flag pole of the T-Cycle Purple Sky Flag also has a diameter of 1/4 inch (6.35mm), but is tapered to 6mm at the end of the pole and thus fits the flag mount Universal in the 6mm variant. Our ICE recumbent flags also have a pole diameter of 6 mm.
We recommend mounting the flag mount on the back of the seat and in a slightly vertical position. This makes the flag early and clearly visible when entering junctions. In this way, the flag does not hang out too far to the rear and this prevents other road users from being obstructed. The fastening clamps can be oriented either towards the top, towards the bottom or individually one to the top and one to the bottom.