Regular price
Sale price
€49,00 EUR
Unit price
per
Sale
Sold out
In stock - Ships within 1-3 business days
Extra narrow double clamp
Tube is cone clamped
Machined from 6061T6 aluminum
Anodized black
Stainless steel bolts
Weight: 89 g
shares
View full details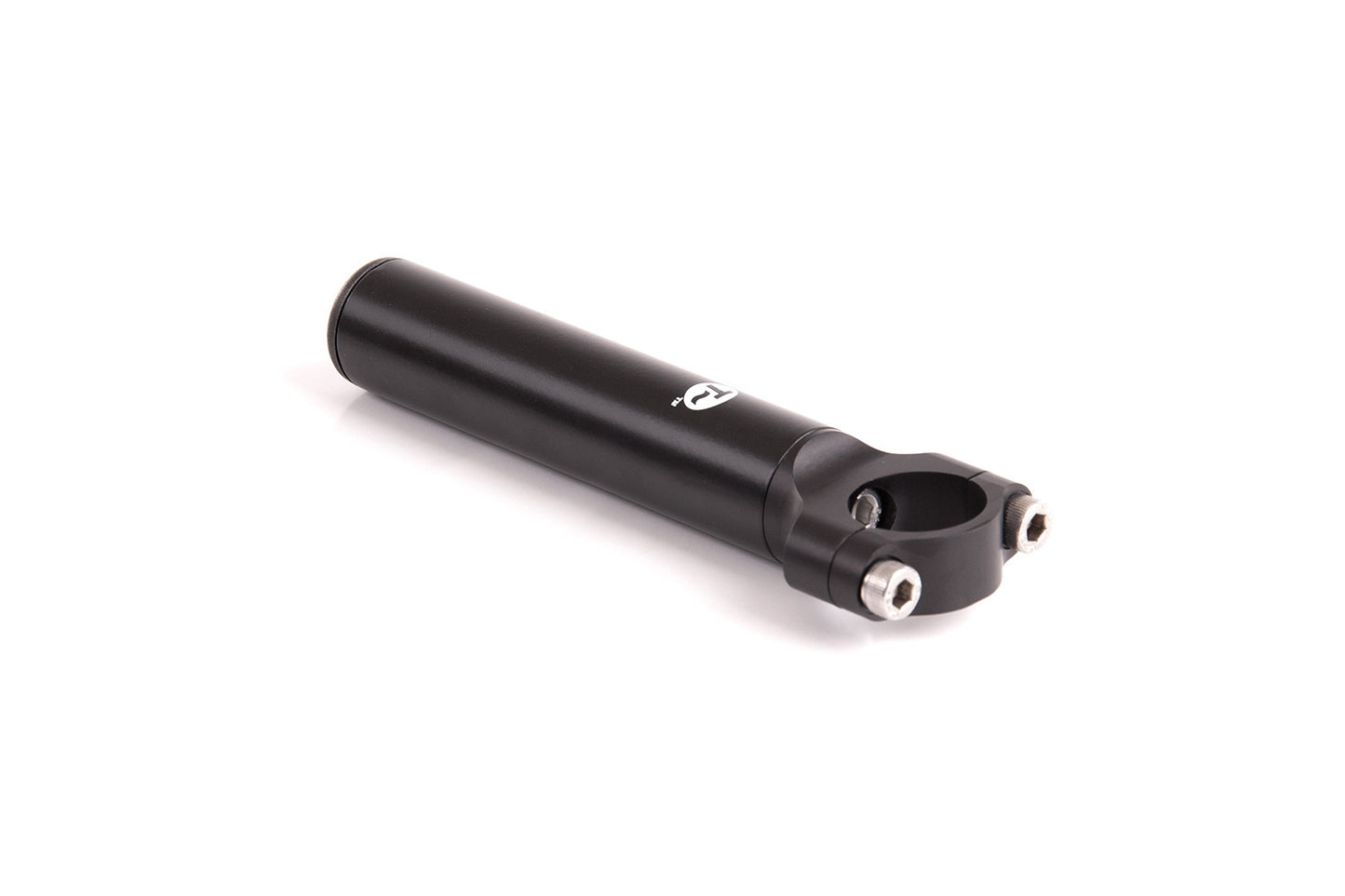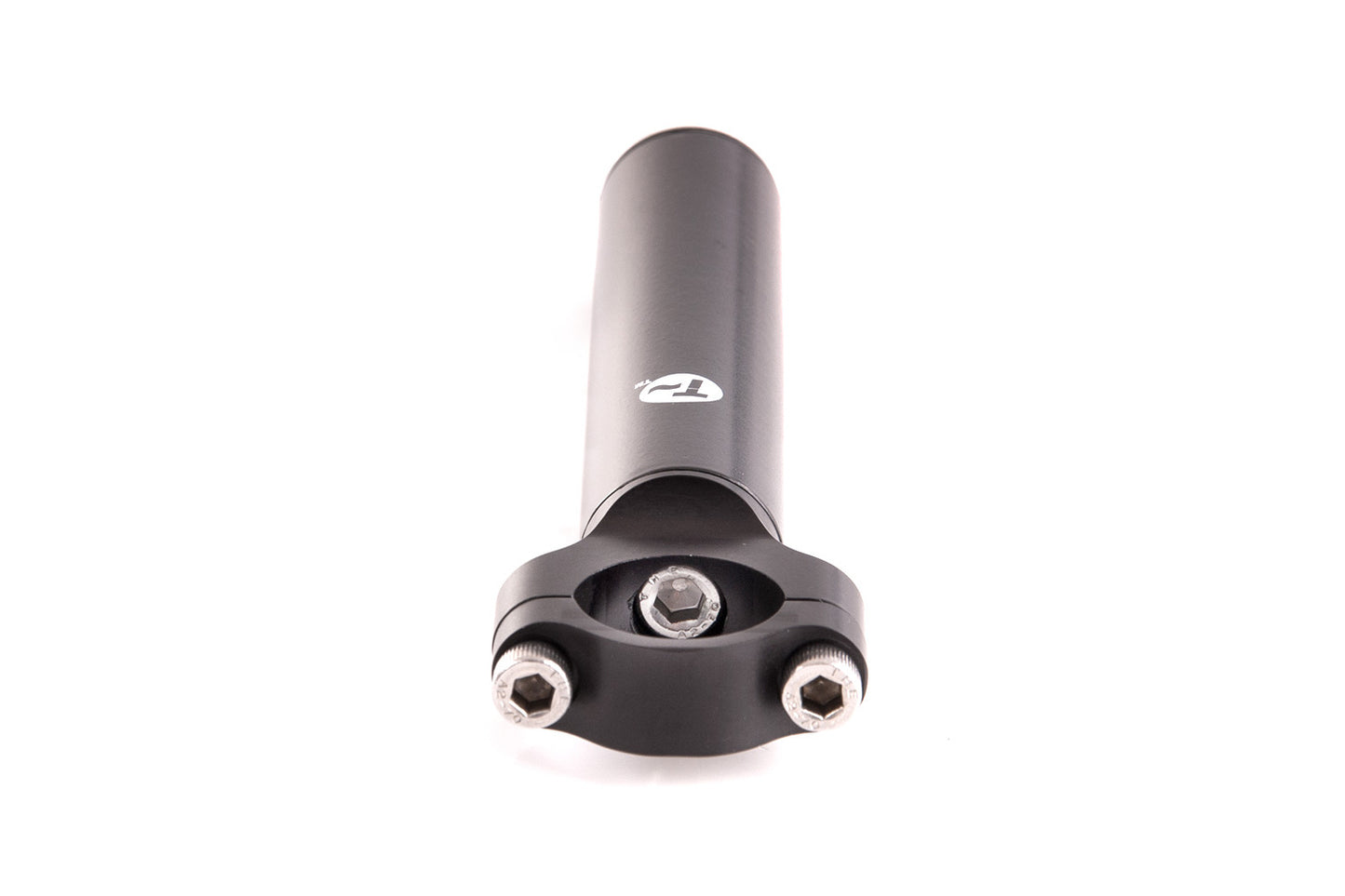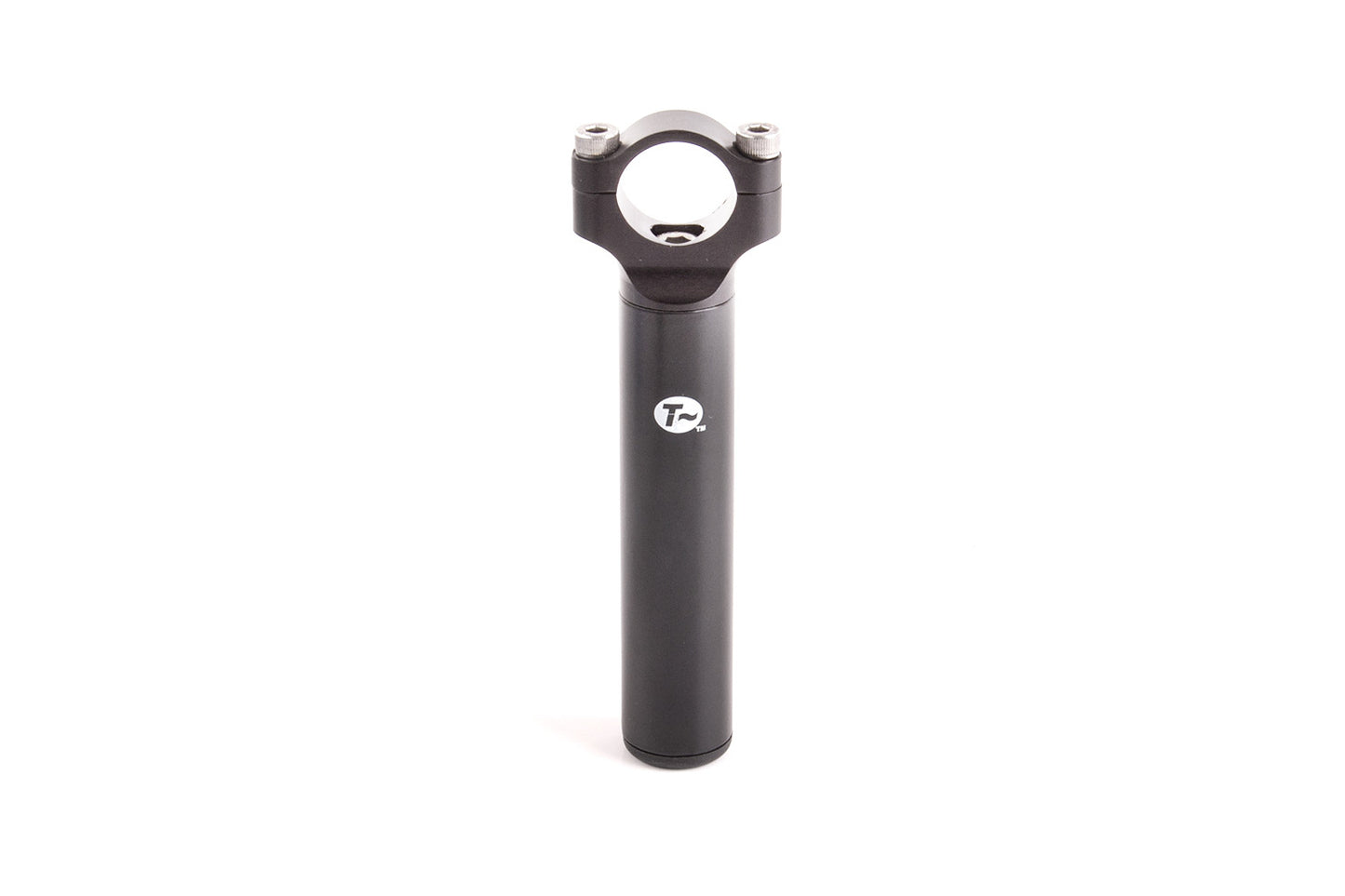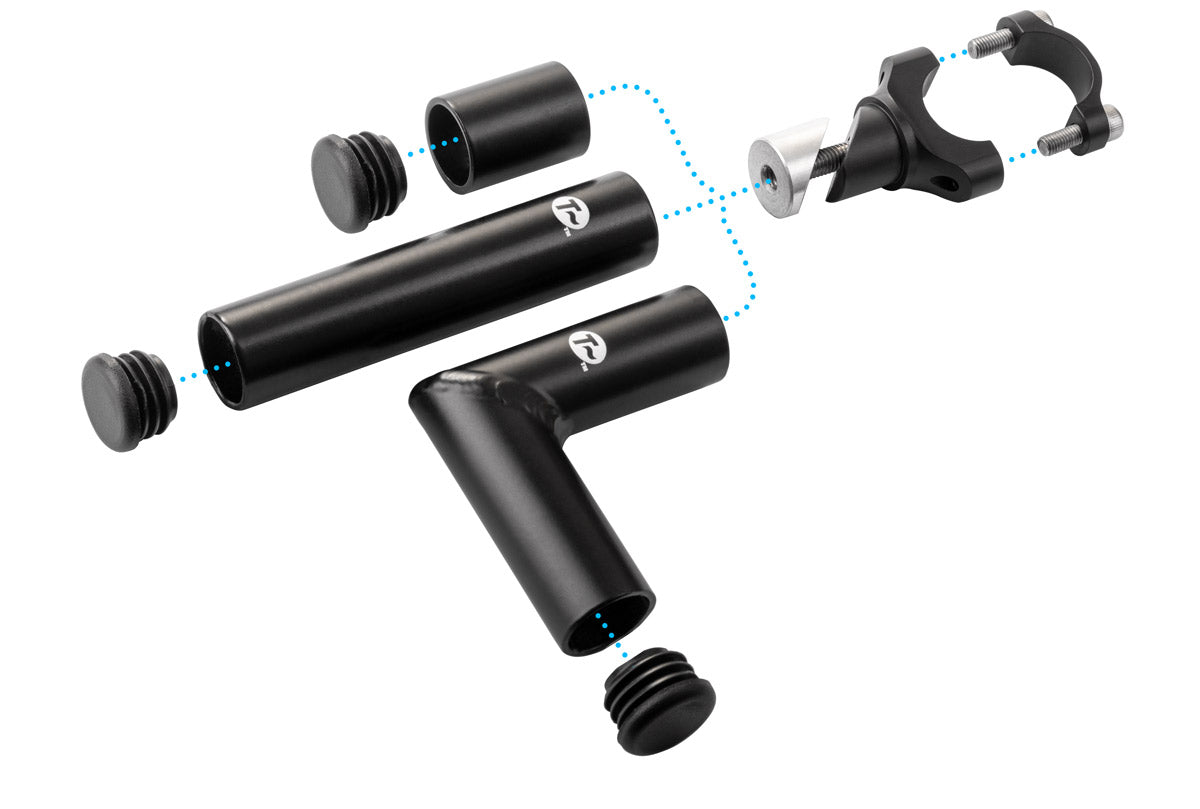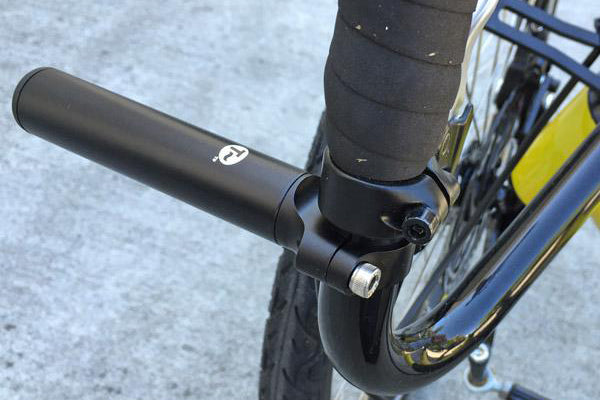 Description
This accessory mount was developed by T-Cycle for handlebar mounting with an extra thin clamp and can also be used in a variety of ways. T-Cycle found that many recumbent riders would love to attach accessories directly under the handlebars.

The problem: There is often not much space between the handlebar grip and the brake lever in this area of the handlebar. Therefore, a double clamp was developed which, at 12.7 mm, is only about half as wide as a conventional clamp. The accessory mount can be used for all possible areas of application. First and foremost, of course, for attaching a Mirrycle mirror to the end of the tube, for a computer, smartphone or navigation system, for an armrest or as a basis for rehabilitation accessories.

The tube length is 95 mm, the tube diameter is 22.2 mm and is therefore suitable for handlebar accessories both for mounting on the accessory mount tube and in the tube end. In order to further maximize the range of use, the fastening clamp on the handlebar also clamps the accessory tube from the inside. This means that other tubes that are shorter, longer, bent or welded tubes can also be attached to it. The tube for attaching accessories can be designed individually and can be clamped to the mounting bracket as long as it corresponds to the diameter and wall thickness of a handlebar tube. Tubes from other T-Cycle products such as Cockpit Mount, Seat Side Mount and Fairings are also conceivable. The cone for the accessory mount tube is clamped with an M6 Allen screw. To operate, one of the two M5 Allen screws on the double clamp is loosened and the outer part of the clamp is swiveled to the side. The cone clamp can then be loosened or clamped to the pipe.

Caution: This accessory mount is designed for a low overall height and the lightest possible weight. It is not suitable for taking on heavy loads or steering forces!