Regular price
Sale price
€79,00 EUR
Unit price
per
Sale
Sold out
In stock - Ships within 1-3 business days
23 cm long main tube offers a great amount of vertical adjustability
13 cm wide top tube offers ample mounting space and can accommodate even the widest displays
7/8 inch (22,2 mm) standard handle bar tube outside diameter
Strong tubing made from 6061-T6 Aluminum
Double clamp design makes it very easy to retrofit
Double clamp is only ½ inch wide and takes up only about half the space of conventional clamps
Combination of extender tube and two double clamps ensures a great range of mounting positions
All mounting elements are secured with bolts to prevent vibrations while riding
Weight: 222 g
shares
View full details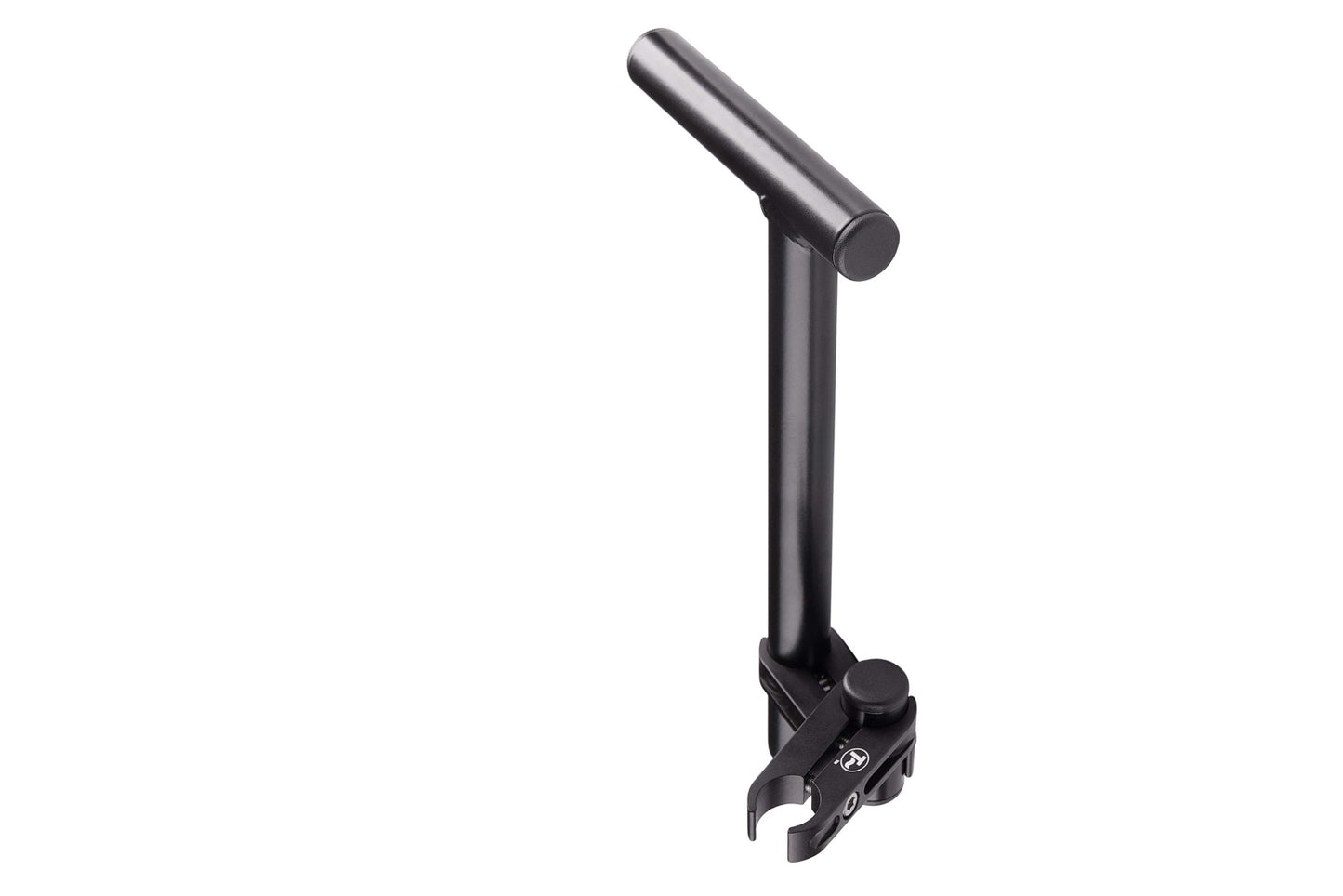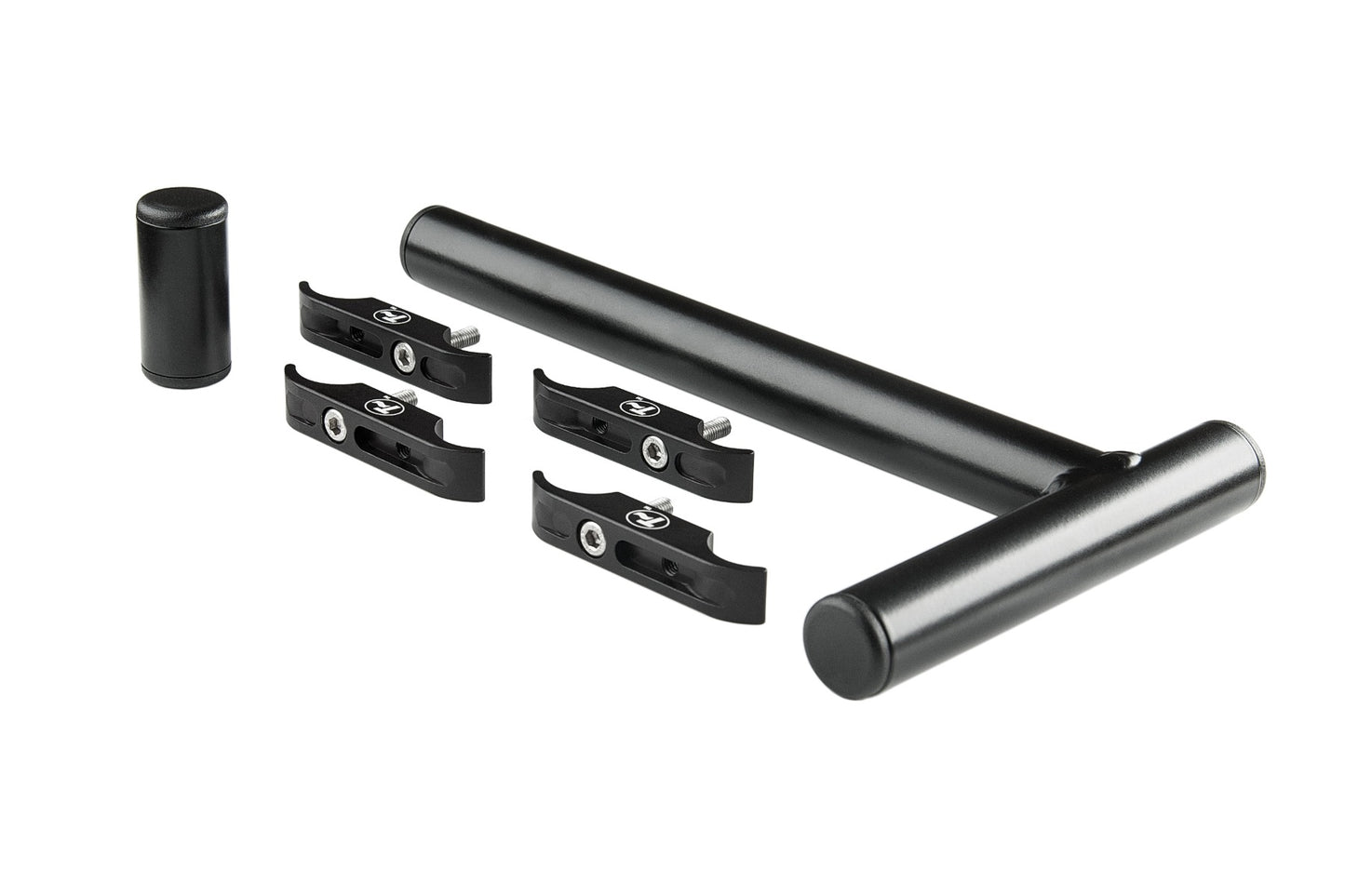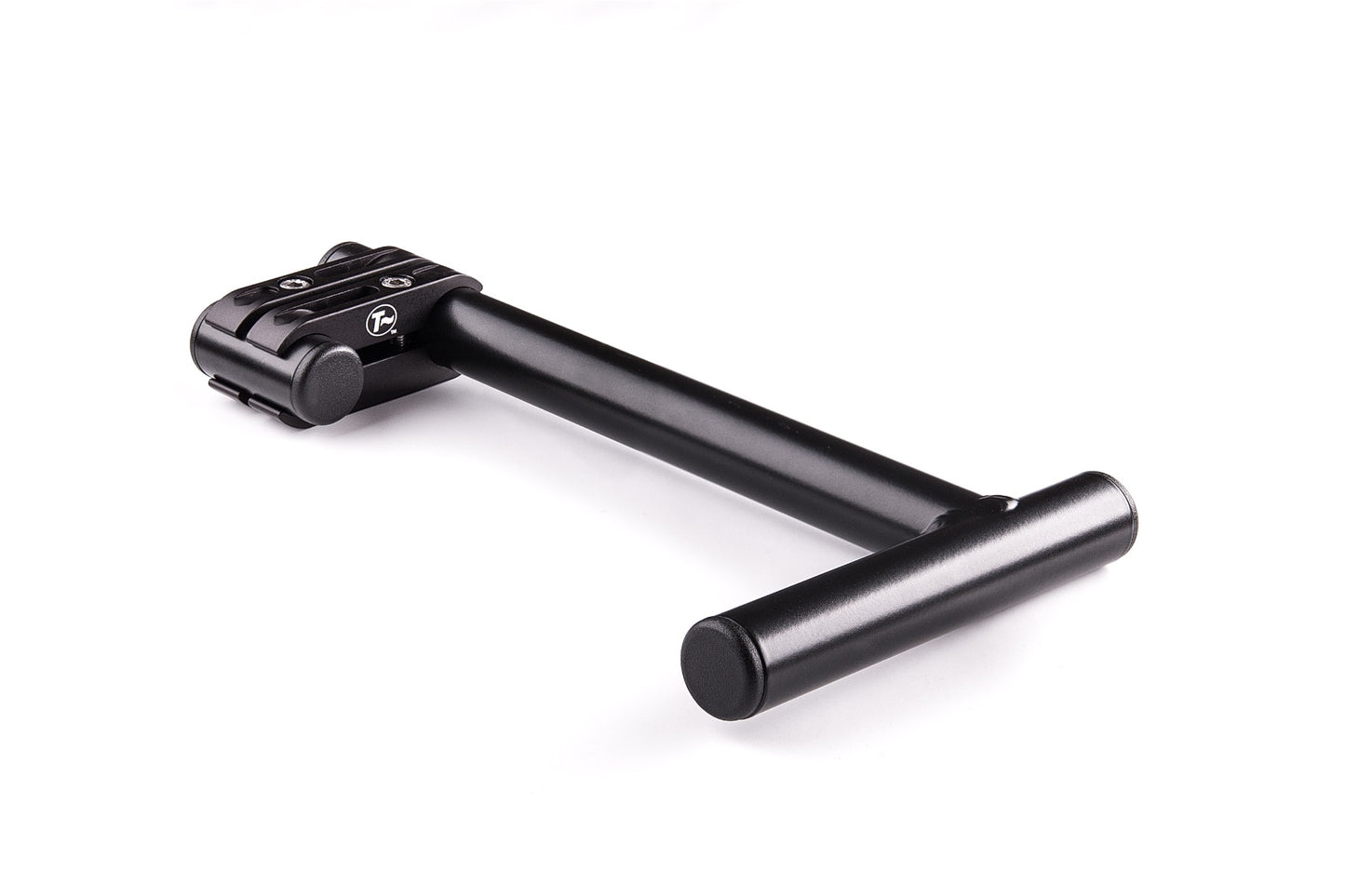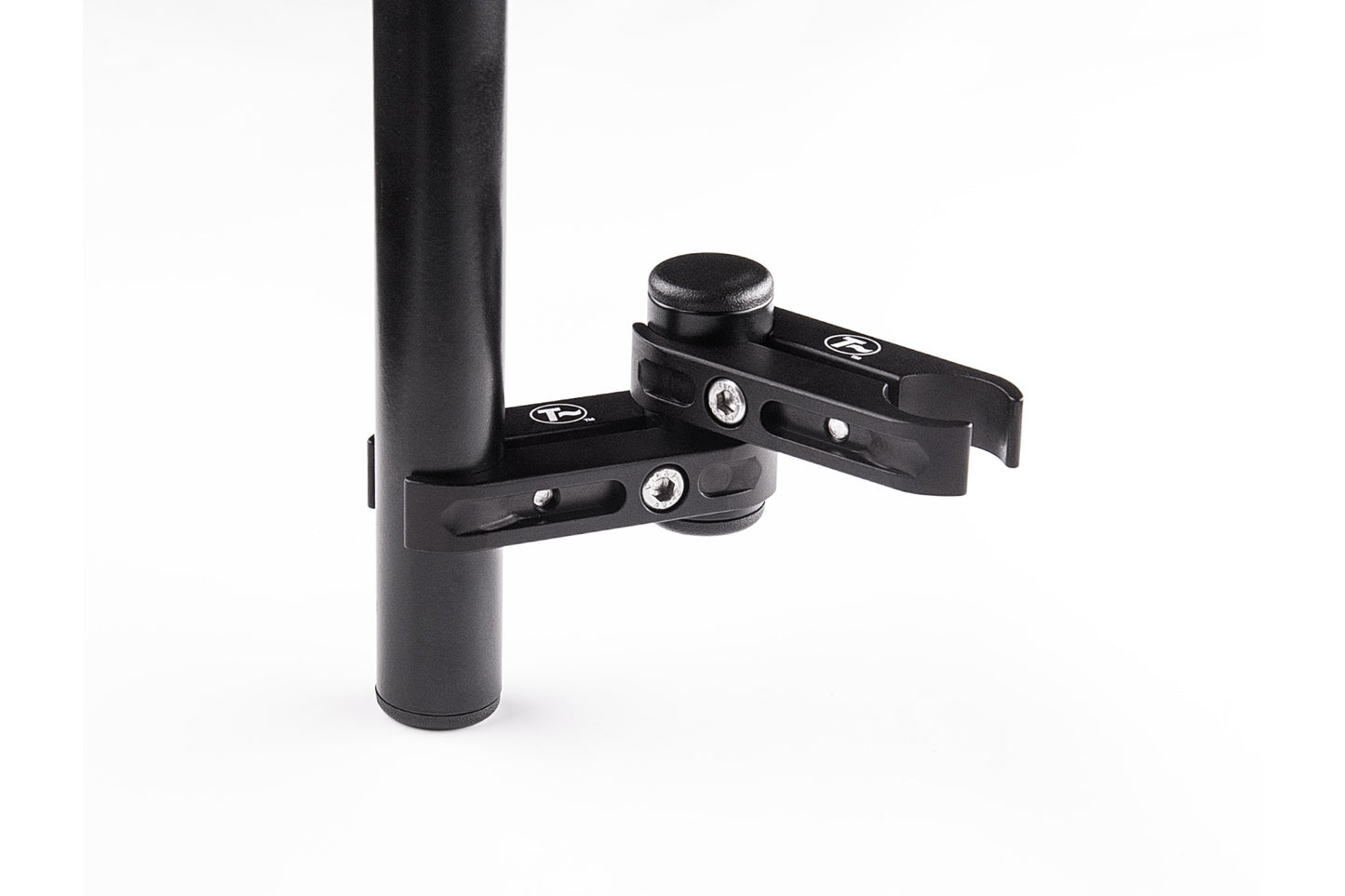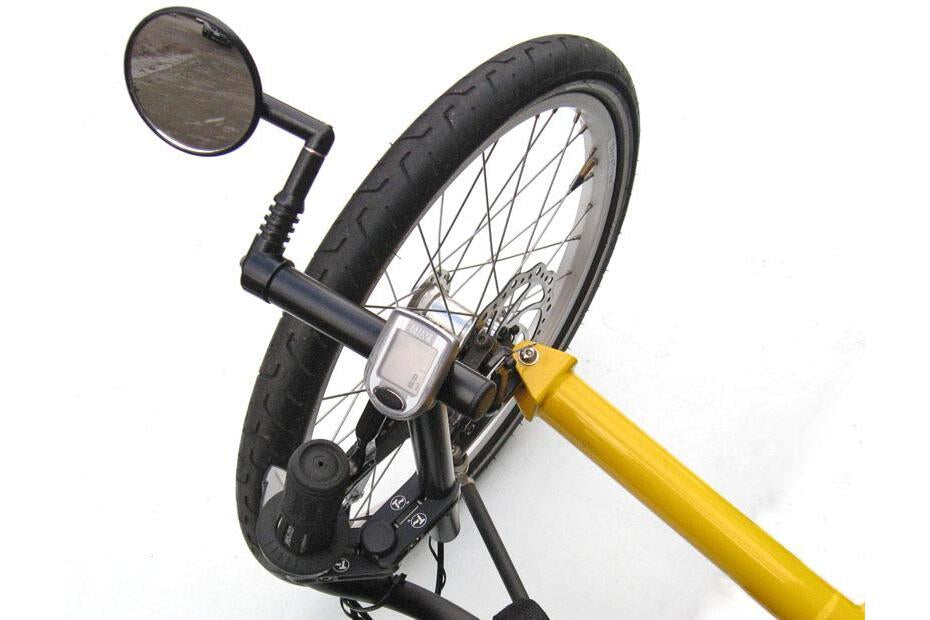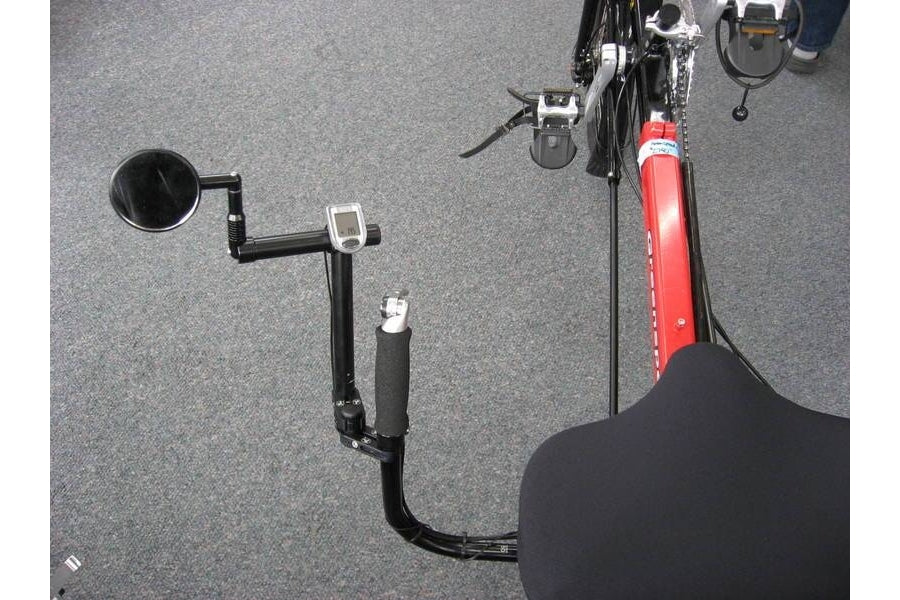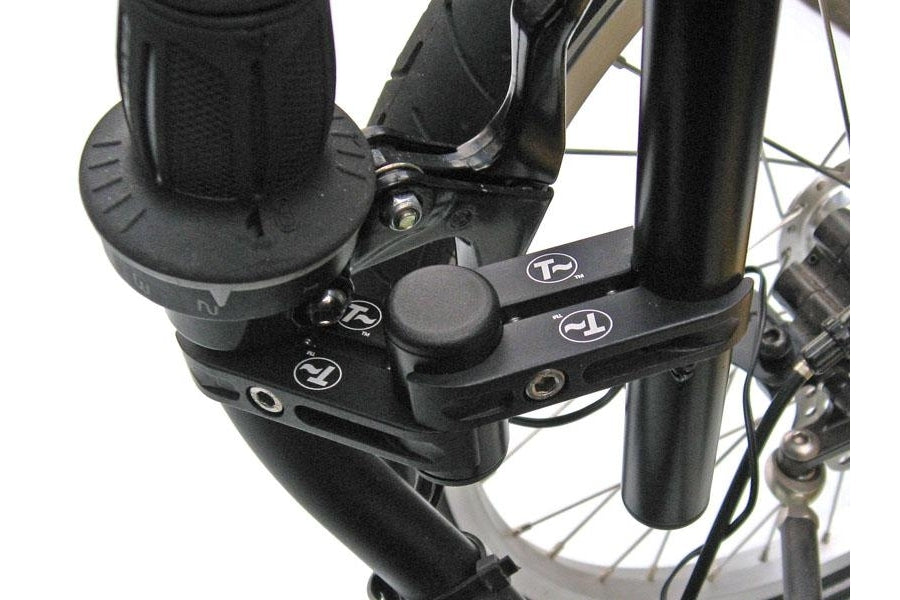 Description
The Cockpit Mount is designed for recumbent and trike accessories and is extremely versatile.
It owes this to a joint construction consisting of two fastening clamps connected via a 40 mm tube mount. This means that the cockpit mount can be mounted on the handlebars at any angle, making it a one-size-fits-all solution. The length of the joint is selected so that there is enough freedom of movement to operate the brakes and gears under all circumstances. Even with gloves, there is enough space to reach the handlebars without any problems. It gets its high stability from the stable CNC-milled mounting brackets. They are so strong and robust that you could easily lift a complete trike on them and were specially developed for the cockpit mount.
The cockpit mount is mounted under the existing control elements, such as shift or brake levers, on any trike with under seat steering. The mounting brackets with an inner diameter of 7/8" are only 1/2" wide, so that the cockpit mount can also be mounted in very tight spaces. In addition, they are open on the front. This means that the Cockpit Mount can also be retrofitted very easily without having to remove components that may have already been installed. The mounting brackets are manufactured symmetrically and can therefore be mounted in almost any orientation. They are clamped with just one cylinder head screw. This makes installation and adjustment very easy.
The T-tube is 23 cm high. This provides a large adjustment range in height. The cross tube is 12.5 cm wide and thus offers plenty of space for mounting accessories such as GPS, smartphones, cameras, computers and mirrors almost at the driver's eye level. Horizontally, the mounting space is divided asymmetrically. The mount can be installed with the long side facing outwards or inwards, as required.
The cockpit mount is designed for recumbent bikes and trikes with under-steering such as AZUB, ICE, Hase Kettwiesel, HP Velotechnik Scorpion, HP Velotechnik Gekko and KMX.
In this product video, you can see for yourself how easy the installation really is: